Destinations
Ecuador 8 best Essentials – What to do, what to see, what to visit?
7. The Galapagos Islands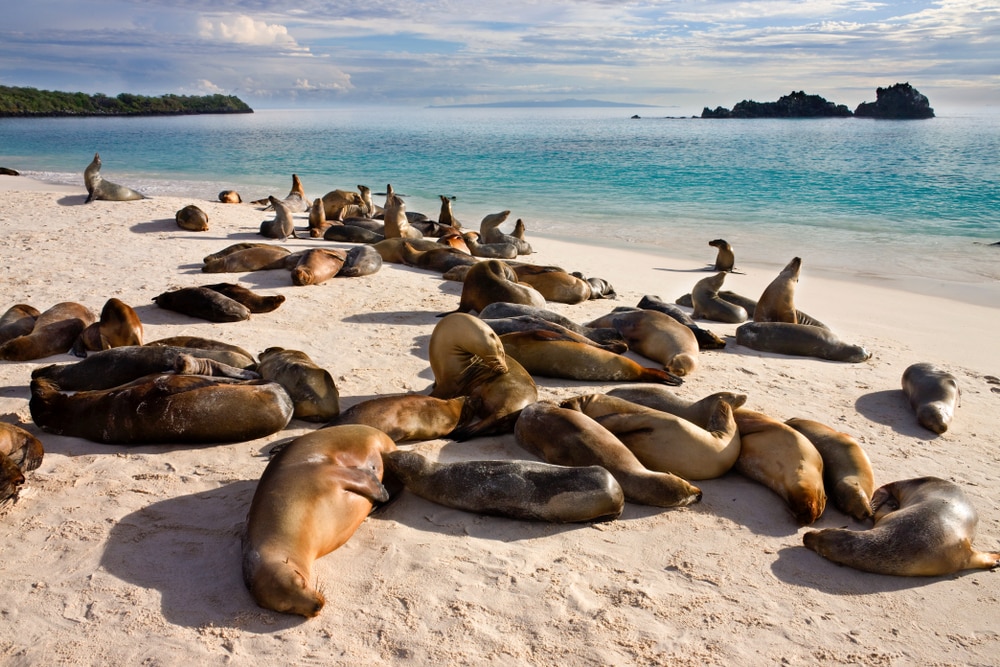 About 1,000 kilometers off the Ecuadorian coast lies an isolated but world-famous archipelago. The Galapagos Islands are renowned for being home to exceptional wildlife, with endemic species found nowhere else. The Galapagos Islands have been studied at length by Charles Darwin who talks about them in his book "The Origin of Species". 
The most notable animals are sea lions, giant tortoises, blue-footed boobies as well as a wide variety of sea and land iguanas and birds. The Galapagos can be visited by boat, ideally on multi-day cruises, to be able to venture to the most remote and wildest islands. 
But staying in a hotel and going on a day trip is also possible.
In any case, you will be amazed by the incomparable biodiversity of this natural park. It is the first natural site to be listed as a UNESCO World Heritage Site in 1978.