Destinations
Ecuador 8 best Essentials – What to do, what to see, what to visit?
4. Banos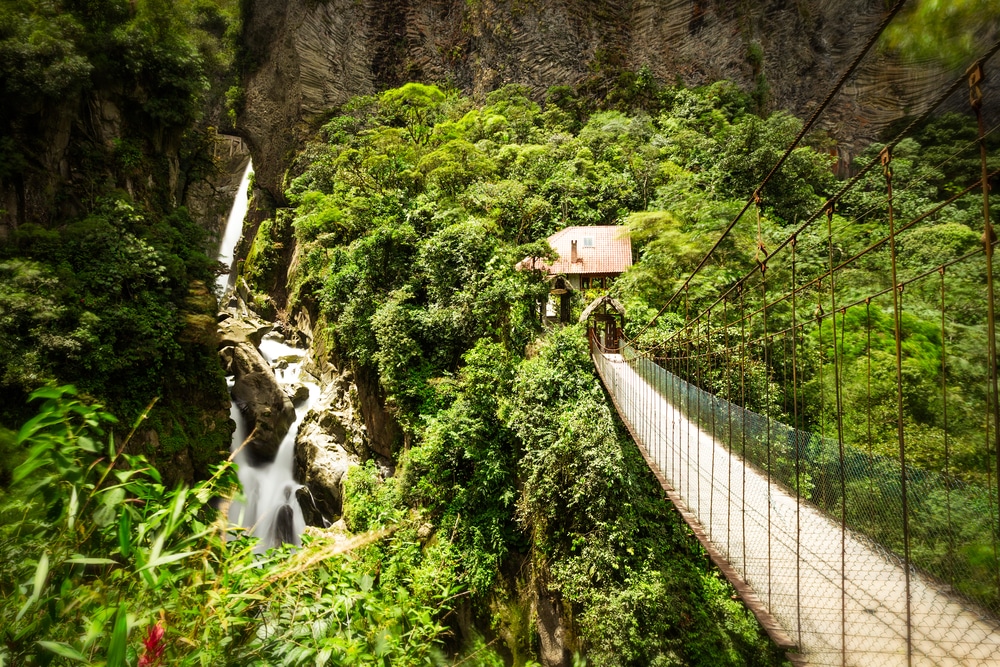 In Spanish, baños means "baths". Built on the slopes of the Tungurahua volcano, the city benefits from the region's geothermal activity. You can bathe in waters at over 40 degrees and enjoy their thermal virtues in the fitted out pools. 
But Baños has many other assets to offer when you come to visit Ecuador. It is located at the gates of a valley that winds to the borders of the Amazon rainforest.
You can therefore go on a day trip in the jungle, discover the indigenous communities and embark on a canoe. From Baños, you will follow the road of the waterfalls towards Puyo. Two possibilities are available to you: a bus tour or a descent by mountain bike and a return by shuttle. 
You will discover the region by following the river to admire waterfalls of different sizes until the impressive Pailon del Diablo. On the road, embark on a zipline crossing of the valley. Indeed, Baños is also the capital of extreme sports of Ecuador, and you can practice rafting, bungee jumping, climbing… Something to find your happiness if you are looking for what to do in Ecuador for a good dose of adrenaline.