Destinations
Ecuador 8 best Essentials – What to do, what to see, what to visit?
3. Quilotoa Lagoon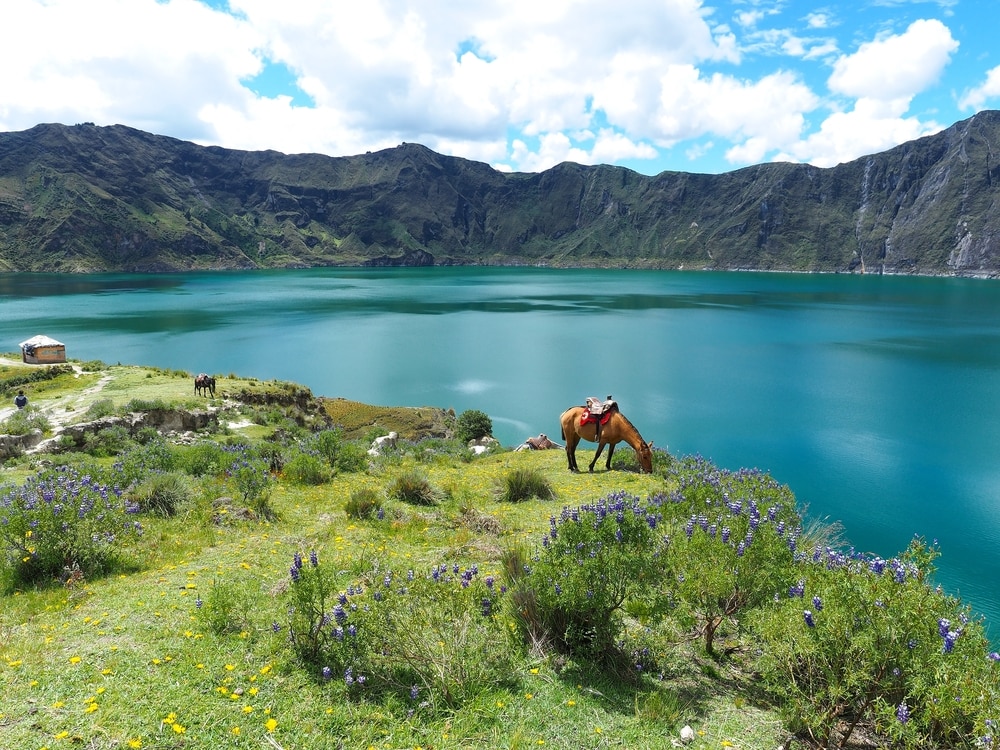 This hike is reputed to be one of the most beautiful when visiting Ecuador, while remaining affordable for occasional walkers.
First of all, you will have to go to the village of Quilotoa, located at the top of the volcano of the same name. The lagoon is indeed a crater lake. If you don't want to walk too far, a watchtower reachable in 20 minutes on foot offers you a breathtaking view from the rim of the crater. 
The bravest can choose to go down to the lake for a kayak tour. If you're looking to do a medium-difficulty trek in Ecuador, you'll have the choice of day hikes from Quilotoa or a 3-day loop. You will be able to explore the small Andean villages to discover how the Indians have adapted to the environment. 
Be careful though, the Quilotoa lagoon is located at 3800 meters above sea level. It will be good to acclimatize a little before you start a walk,
LEARN MORE