Destinations
Ecuador 8 best Essentials – What to do, what to see, what to visit?
2. Otavalo and its market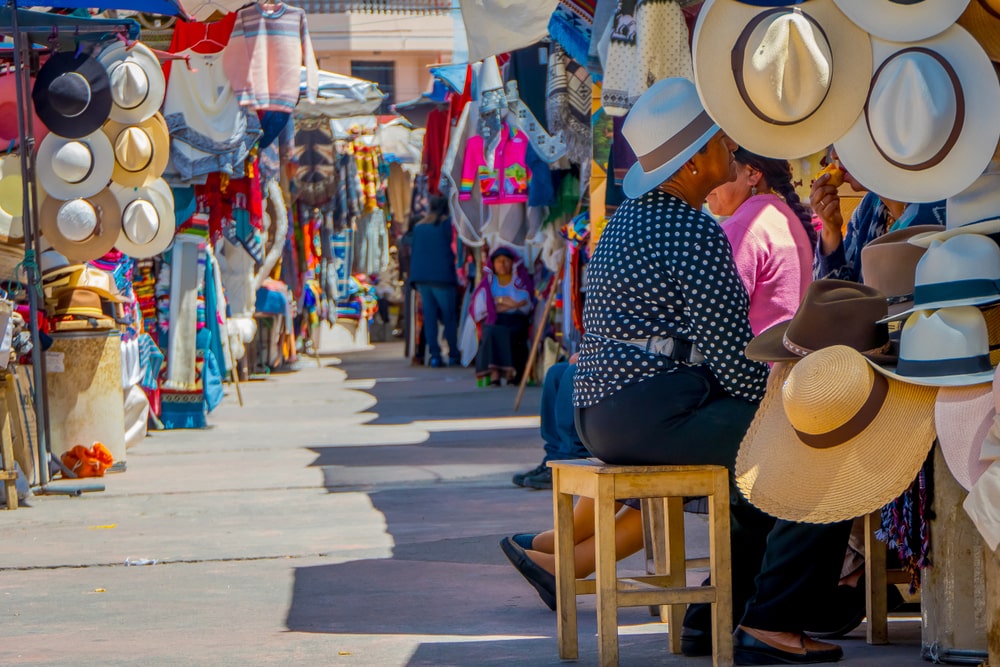 The town of Otavalo is the perfect destination to mingle with the locals and bring back souvenirs from your visit to Ecuador. A huge market takes place every day in the Plaza de Ponchos . As its name suggests, you will find ponchos here but also all kinds of textiles and local crafts. 
If the daily market is mainly for tourists, the inhabitants of the surrounding area converge on Otavalo on Saturdays to meet. The streets are filled with stalls of all kinds. To the west of the city, you will find the food market where you can buy ingredients, but also taste Ecuadorian gastronomy in small improvised restaurants. 
Why not try the cuy, the Ecuadorian specialty par excellence which is a… guinea pig on the spit! Further west is an impressive animal market.
If you are looking for what to do in Ecuador while waiting for Saturday, many activities are possible in the Otavalo region. You can discover the Cuicocha lagoon, the Lago San Pablo, the Peguche waterfall and even climb the Fuya Fuya, more than 4000 meters above sea level.
LEARN MORE