Destinations
Ecuador 8 best Essentials – What to do, what to see, what to visit?
What if we flew to Ecuador? Here are the most beautiful places in this land of treasures, between culture, nature and adventure.
Ecuador is a land of contrasts. Less known to tourists than neighboring countries such as Peru or Colombia, it has many wonders to explore. Cut in two by the Andes, the country has very different ecosystems to which the inhabitants have had to adapt. 
From the Pacific coast and the Galapagos Islands to the Amazon rainforest, passing through peaks over 6000 meters, Ecuador does not fail to impress the traveler. Discover this small South American country with deep-rooted traditions, and marvel at its breathtaking landscapes.
1. Quito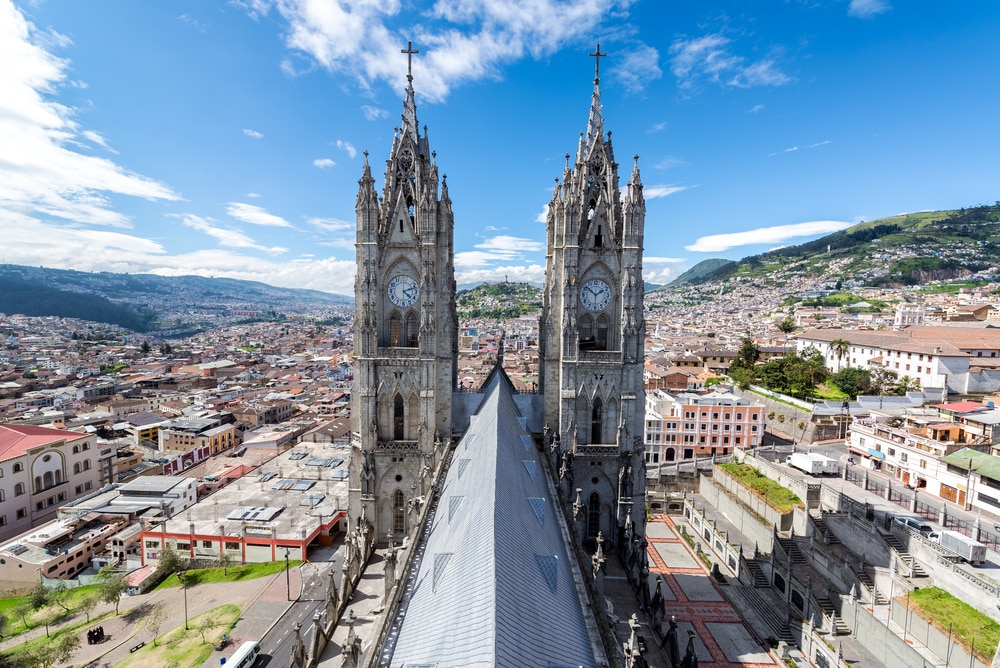 The capital is located at 2800 meters above sea level and is the main gateway to the country. Its central location makes it a good base for visiting Ecuador but also for acclimatizing to the altitude. There are two distinct districts where visitors are concentrated.
The historic center, listed as a UNESCO World Heritage Site since 1978, concentrates the majority of sites of tourist interest. Independence Square is the heart of the city, where the cathedral, the Government Palace and the Archiepiscopal Palace are also located. 
It is very pleasant to walk around Quito, with its colonial architecture and brightly colored buildings. Built in a valley, it gradually nibbles away at the surrounding hills, which offer numerous viewpoints over the city.
For tourists looking for what to do in Ecuador to party, the new Quito offers a wide variety of bars, restaurants and nightlife.
Read also :
LEARN MORE