9. Coffee Bay, South Africa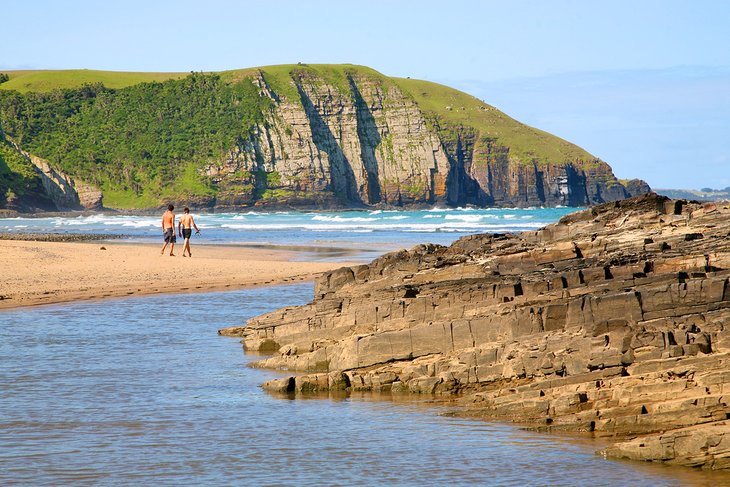 Located on the rugged Wild Coast, which runs along the country's Indian Ocean coastline in the Eastern Cape province, Coffee Bay is another spectacular beach in South Africa. Here, the green hills and cliffs meet a wide swath of gold sand and the deep blue waters of the Indian Ocean.
The sea here can be moody and rough, and there are some good surf breaks around here, but it isn't ideal for swimming. Still, when it comes to moody wild beauty, it's hard to beat Coffee Bay, and this is an excellent beach to go for long walks along. The town has just a few backpackers and guesthouses and still has a remote vibe that many travelers will find appealing.
Just eight kilometers from Coffee Bay is Hole In The Wall, a rock in the seat at the mouth of the Mpako River that puts on a spectacular display of force when the water crashes through it.