7. Shela Beach, Lamu Island, Kenya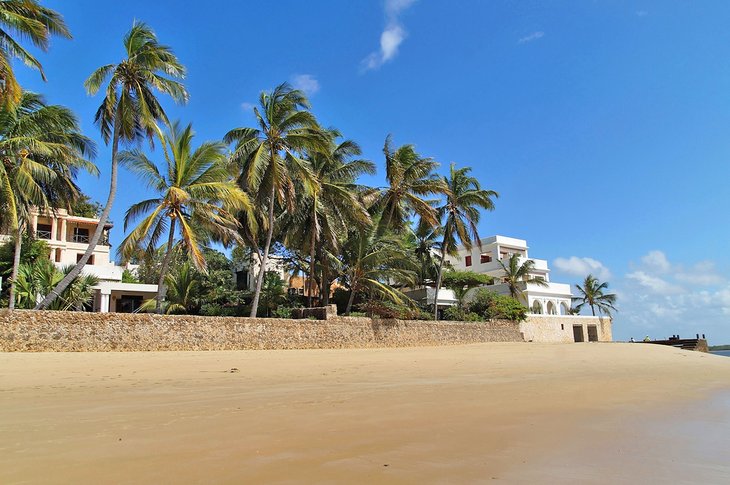 For crystal-clear aquamarine and turquoise waters, white-sand beaches, palm trees, and excellent snorkeling and diving in Kenya, you'll want to head to Lamu Island off the coast north of the port town of Mombasa. Shela Beach is a gorgeous beach by the chill town of Shela Village. Time moves slowly here, and you can spend hours just watching the white-sailed dhows pass by on the Indian Ocean in front of you.
For a dose of culture, head to Lamu Town, which is a UNESCO World Heritage Site and one of the oldest settlements in Kenya, dating back 700 years. Spend some time wandering its narrow streets.
You can also book an island-hopping adventure on a traditional dhow that will take you around the archipelago and introduce you to hidden beaches.