6. Île Sainte-Marie, Madagascar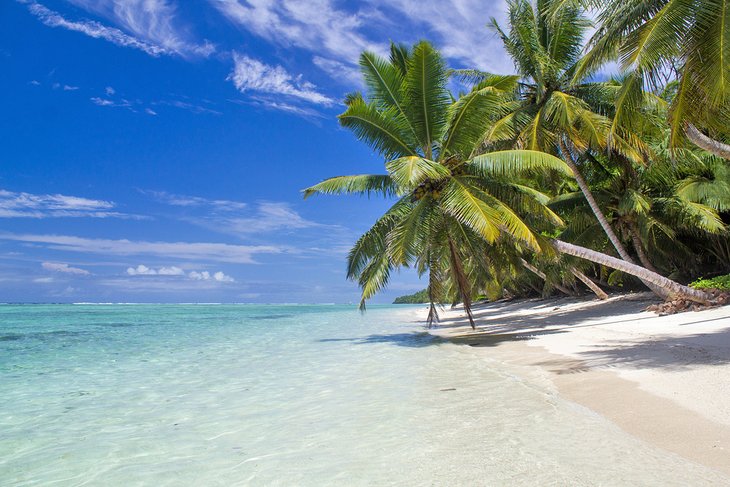 Still undiscovered, Madagascar is one of Africa's most unique countries. It is home to animals and plants found nowhere else on earth, and the scenery here is truly awesome. Just off the coast of eastern Madagascar is one of its top beach vacation spots: Île Sainte-Marie.
The island boasts sunny skies year-round and is a tropical wonderland where you'll find long, porcelain-white-sand beaches fringed with swaying palm trees and backed by clear turquoise water. The weather is great year-round, with sunny blue skies. Between July and September, you can see humpback whales off the coastline and there is excellent diving amid untouched coral gardens.