5. Naama Bay, Egypt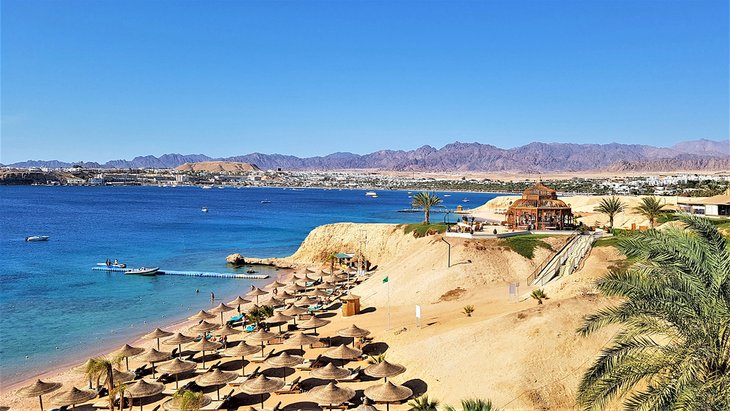 On Egypt's Sinai Peninsula, Naama Bay is the epicenter of the country's top beach resort, Sharm el-Sheikh. The white-sand beach meets the clear, calm, blue waters of the Gulf of Aqaba here, and you can see Saudi Arabia's craggy coastline in the distance.
In winter, Naama Bay gets crowded, as Europeans head here to escape the cold in their countries. The area around Sharm el-Sheikh is also famous for its diving in the coral reefs around Ras Mohammed National Park, and there are dives for all levels, including first-timers. There is also excellent snorkeling in the area.
There are numerous lodging options around this beach, including Movenpick Sharm El Sheikh, which is a large and modern resort that looks out onto the bay from its perch atop a cliff. A good mid-range option is Oonas Dive Club, where you can also learn to scuba.