3. Nungwi Beach, Zanzibar Island, Tanzania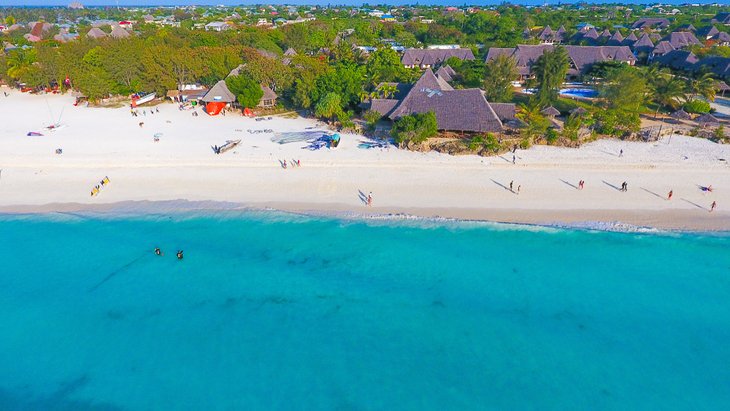 A trip to Zanzibar Island off the Tanzanian Coast is a magical experience. The beaches, including Nungwi, are extraordinary, and Zanzibar is also rich in culture. From wooden dhows plying the clear turquoise water to the lively bazaars of the Swahili coastal trading center, Stone Town, Zanzibar is one of the most photogenic places to visit in Africa.
Nungwi Beach is a beautiful white-sand and palm-tree-meets-emerald-ocean spectacle at the northern tip of the island. It began as a simple fishing village but today is a popular vacation destination. There is excellent snorkeling and diving offshore as well.