12. Skeleton Coast, Namibia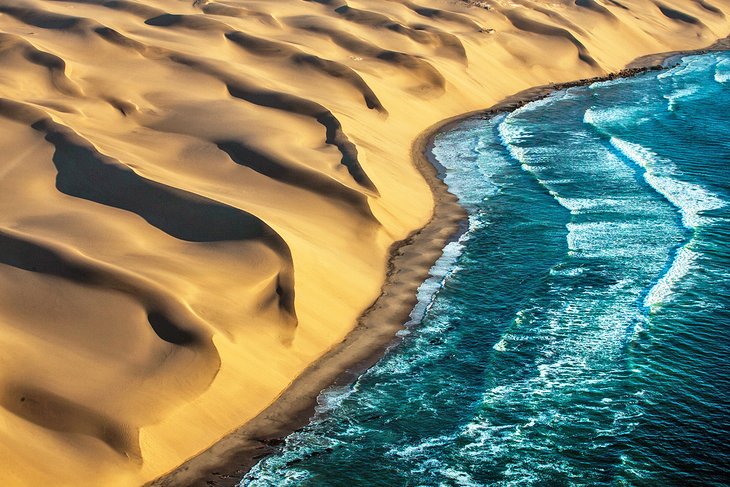 You won't want to swim or even sunbathe here, as the water is freezing and the skies are often shrouded in mist. But few places in the world are as hauntingly beautiful as the beaches along Namibia's Skeleton Coast.
This sparsely populated coastline between the Swakop and Kunene Rivers north of the town of Swakopmund is a ruggedly wild region where the Atlantic Ocean meets the dunes of the Namib Desert.
The name comes from all the wrecked ships found along this beach that ran aground over the centuries in the shallow and choppy waters. If you're into bird-watching, there are a lot of seabirds near the wrecks. The area is also home to a large colony of seals.
Summary
With 18,950 miles of coastline spread across 54 countries, the African continent is home to some of the world's best beaches in Africa.