11. Trou-aux-Biches, Mauritius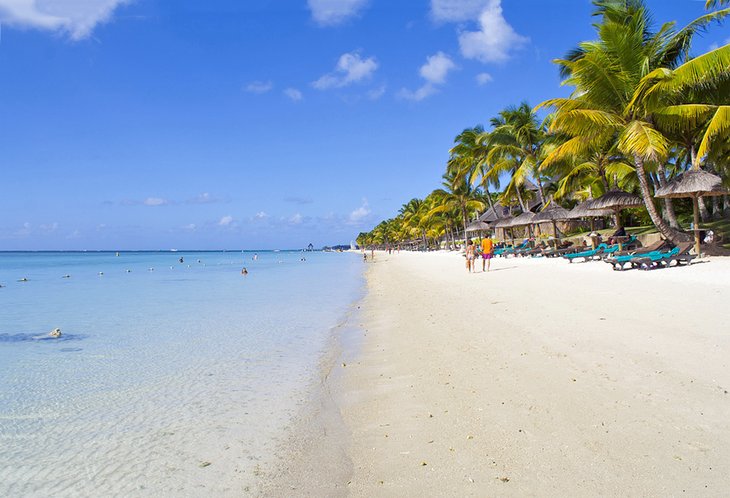 Mauritius is another Indian Ocean island group off the east coast of Madagascar in the same general vicinity as the Seychelles. Slightly more accessible from a budget perspective than the Seychelles, Mauritius is also home to numerous white-sand beaches set against a beautiful blue sea.
Trou-aux-Biches is one of the top beaches in the country and is located on the main island near the small town by the same name. The beach here runs for one mile, and the sand is powdery white. The ocean here is calm and perfect for swimming. If you want to get out on the water in a watercraft, there are opportunities for everything from jet skiing to kayaking.
A variety of hotels in different price brackets, including choices for families, as well as restaurants serving island and international fare, are also found near this beach. The best times to visit Mauritius are during the dry season, between September and December and in April and May.