10. Bom Bom Beach, Principe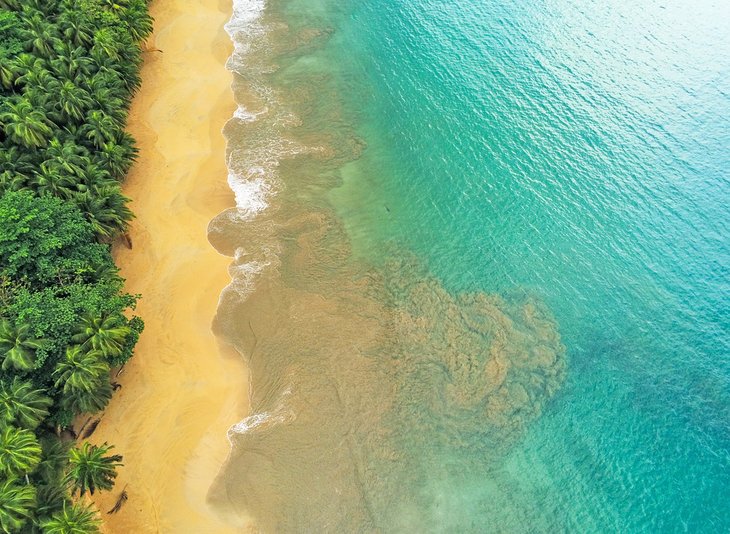 In the Gulf of Guinea off the coast of West Africa and a part of the island nation of São Tomé and Príncipe, Bom Bom beach is on the smaller of the two islands, Príncipe. Located on its northern shore, the beach here is part of Bom Bom Island Resort, which is an eco-friendly hotel option on a tiny islet connected to the mainland by a long walkway. Accommodation is in cabins on the beach, and there is an on-site restaurant.
This beautiful beach is a perfect choice for nature enthusiasts especially bird-watchers. There is also an opportunity to see nesting sea turtles around here. Whale watching, snorkeling, and deep sea fishing are other popular activities for visitors. It is best to visit this remote destination during the dry season between June and October.