The most unusual attractions to discover in Spain… the best places to relax in Spain… where to go as a couple in Spain… and if we change the disc, for once. 
Because in Spain, there is better to discover, and above all to do. And if we rather target the unusual side of Spain? 
What unusual attraction to discover in spain, that could make you speechless at the mere mention of it? Which would be the most exciting… or the most disturbing? We're off to discover a more intriguing facet of Spain.
Attractions to discover in Spain- Caminito Del Rey: 100 meters of pure adrenaline
We arrive in Spain and after being well settled in a campsite carefully chosen beforehand , it's time for adventure and… it must be said: it already smells of adrenaline! Note that, when it comes to camping, you should have no trouble finding one: a camping network is in place and brings together the best camping offers in Spain . With this network of campsites , staying in Spain becomes pure pleasure.
So, well settled? Head for the Caminito Del Rey then!
If you're looking for the pinnacle of adrenaline in Spain , only one place should interest you: the Caminito Del Rey . 100 meters high, a blood-chilling nickname: " the path of death ", yes, blood-chilling, as I said. Why unusual? For each of these sensations that you will experience, and that only a mountaineer should experience while climbing a mountain. There is no doubt that you will get your adrenaline level.
The pass is located in the Gaitanes Gorge , right in El Chorro.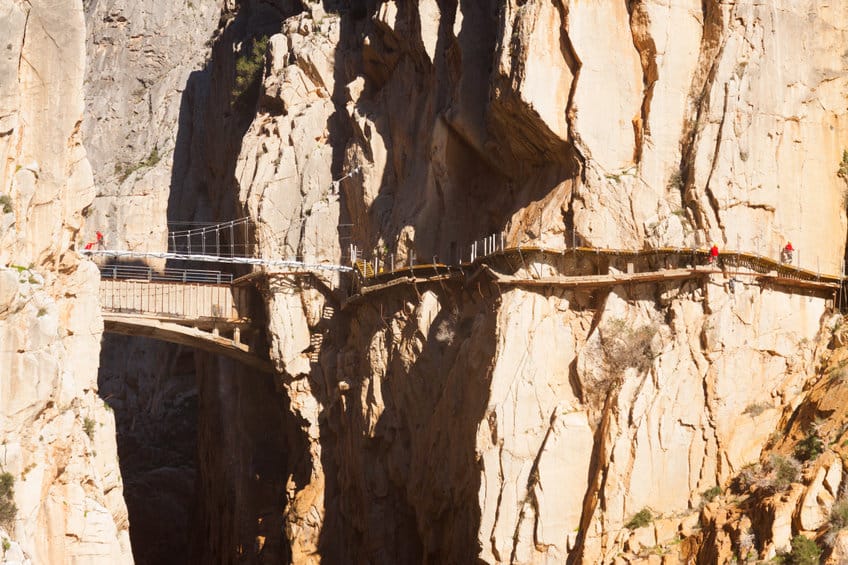 Imagine walking across a high bridge, with a gap of a little more than 100m between the ground and you, all in the middle of a gorge with steep and narrow walls. The wind blowing through your hair and the sun seeming to look away from your journey, as if worried about you…pretty intriguing to think about.
Note that this is definitely not a place to visit if you are afraid of heights. And if you still want to try the experience or be as close as possible, a much more recent and less frightening footbridge has recently been designed. Nevertheless, the feeling of dread remains indescribable.
And then, don't forget to take pictures: it would be a shame to leave without keeping a memory of such a memorable experience !
Attractions to discover in Spain "The Valley of the Fallen": Fallen…? Caminito Del Rey perhaps?
In the distance, we can see a cross: 150 meters high, strictly speaking. Up close, we have rather a basilica merging with a hill … and surmounted by a cross (the one mentioned above). The valley of Los Caidos , nicknamed "the monument to the dead" has something to intrigue more than one visitor… and when it comes to unusual attractions, it's hard to imagine a top not mentioning them: look at your hands, they are shaking – that's a good sign!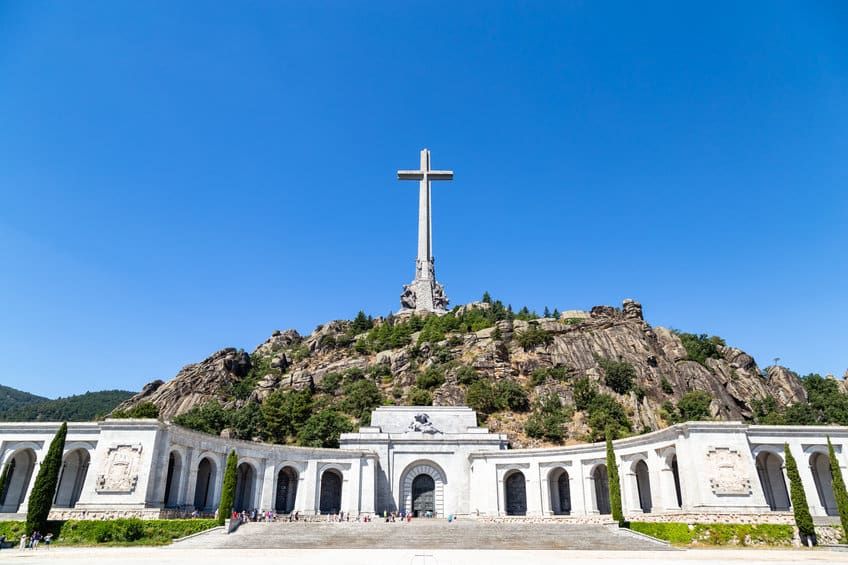 And if we go to the history hidden behind this gloomy and dark name, " The Valley of the Fallen "? If you were expecting a story of local residents falling from a certain "footbridge", perhaps mentioned above, you will be disappointed. If "fallen" makes you think "defeat" you are right: it is a gigantic building designed under the orders of a general – Franco – to pay tribute to no less than 30,000 soldiers who perished in the Spanish Civil War . Inside the basilica , there is a gigantic cryptwhere the soldiers are buried. Just setting foot there, you feel a slight uneasiness, empathy and even sadness, for these souls in pain resting in these places: in the ground, the wall and even in the hill.
One would imagine reliving this period of torment in Spain , despite all the time that has passed. That said, the monument remains of an imperial majesty. From the sculptures to the pillars, through the few trees that are installed there, everything seems to have been carefully thought out. The ideal way to go is to be followed by a guide – maybe you will be less afraid, maybe not…
Attractions to discover in Spain Tabernas, Almeria: Hollywood's Wild West
As a cinema lover , there is no doubt that visiting Tabernas will do you the greatest good. In clear terms, it is about a decoration with three plates employed during the realization of American-Spanish films or others. Three trays: mini Hollywood, Fort Bravo, Western Leone ; three monuments: a municipal theater, a Moorish castle and a somewhat old-fashioned church .
If Tabernas is also famous among tourists and especially by television and film producers, it is precisely for the uniqueness of the place. We suspect that most of the productions made in these places have probably struck down with love every fan of the place.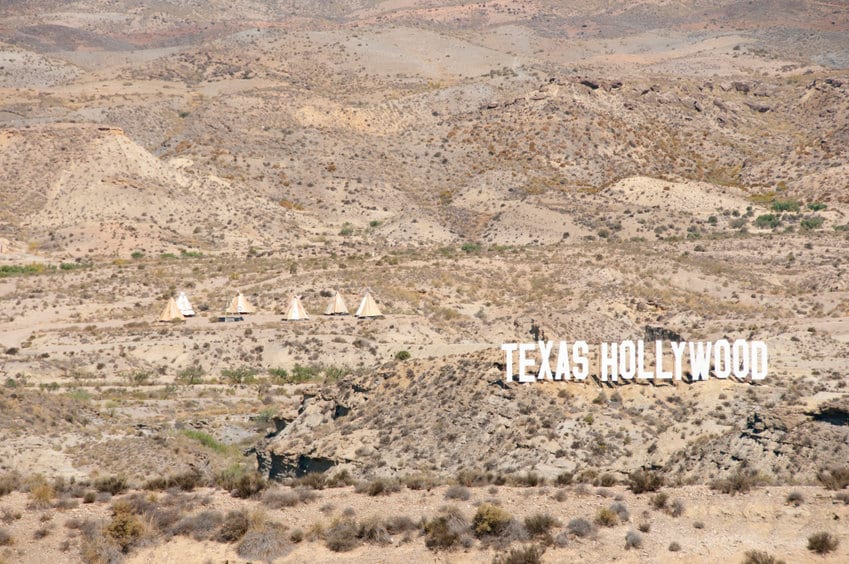 This is an opportunity for you to finally discover the Wild West as you know it from the movies… except that this time, everything is very real. The blazing sun, the dry ground and even the eagles soaring in this clear sky of Spain – how not to fall in love?
Obviously, the charm of the place is not limited to the plateaus and the monuments. The desert itself and the roads are also part of the striking landscape in which you have always dreamed of finding yourself. You probably won't appear in any movie , but the one you're currently in, sailing through Sorbas towards those majestic rocks and cacti, will play in your head forever. If a little more sweat doesn't bother you, how about indulging in a short hike in the hot Tabernas desert ? To stretch your legs and better anchor the experience in your mind?
Attractions to discover in Spain Setenil de Las Bodegas: when the mountains act as a foundation
It is actually a city in southern Spain . What makes the charm of this place are the houses and buildings, designed between the sides of the mountain – habitats also whitewashed, with lime. The decor is as intriguing as it is spectacular: between the whiteness of the facades and the steep mountain walls, there is something to feel lightly about. disoriented. But this place would certainly not appear in our top if the atypical was not part of its vocabulary.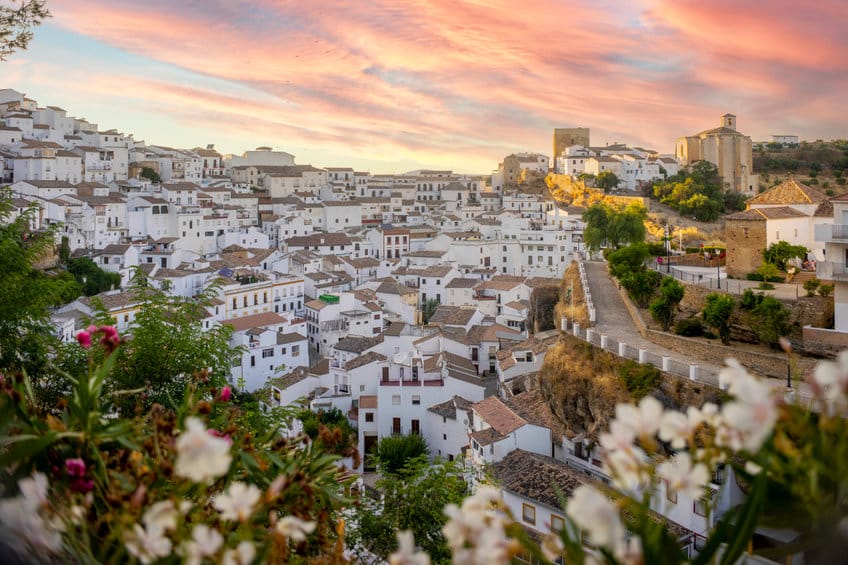 As absurd as it may seem, it is quite easy to walk around. Better, the inhabitants of the region will make your stay more interesting, they are so welcoming and friendly. They will certainly not fail to recommend that you visit the most unusual streets of the town: Cuevas Del Sol and Cuevas de la Sombra … each located on one side of the river. If you want to see the stalactites in the region, consider taking a tour in winter: the spectacle is intoxicating.
Attractions to discover in Spain Buñol: it looks like it's raining tomatoes?
Buñol , a town located a few kilometers from Valencia, is the seat of a famous local festival: the Tomatina festival . Can you imagine throwing very fresh tomatoes on a whole blaze of strangers… and of course, receiving some too?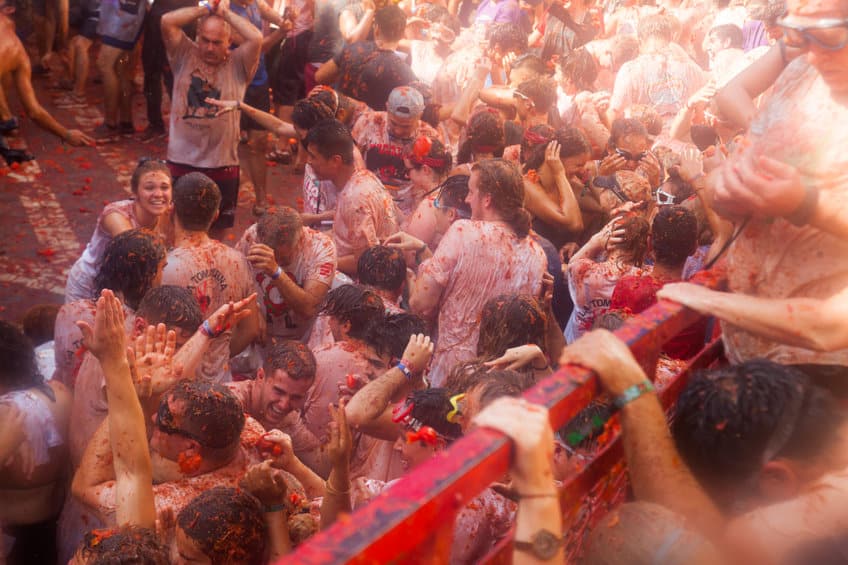 No other place than Buñol where more than 2000 people compete in a tomato fight, without mercy. It's been a tradition since 1944 and every year the excitement grows even greater. For my part, in your place, I would try to go there dressed "to get dirty"… or only half-dressed… because there will clearly be damage.
Also, the party is full of good humor, meetings and even drinks: what more could you ask for? Also note that the experience is better in a group… So I hope you plan to go there with your whole family !
Attractions to discover in Spain Museo Atlántico Lanzarote, in the Canary Islands
Can you imagine for a moment an underwater museum ? Can you now imagine visiting this museum? A little too idealistic for you, it seemed… And yet, it is possible to live such an experience in Spain, precisely on the coast of Lanzarote .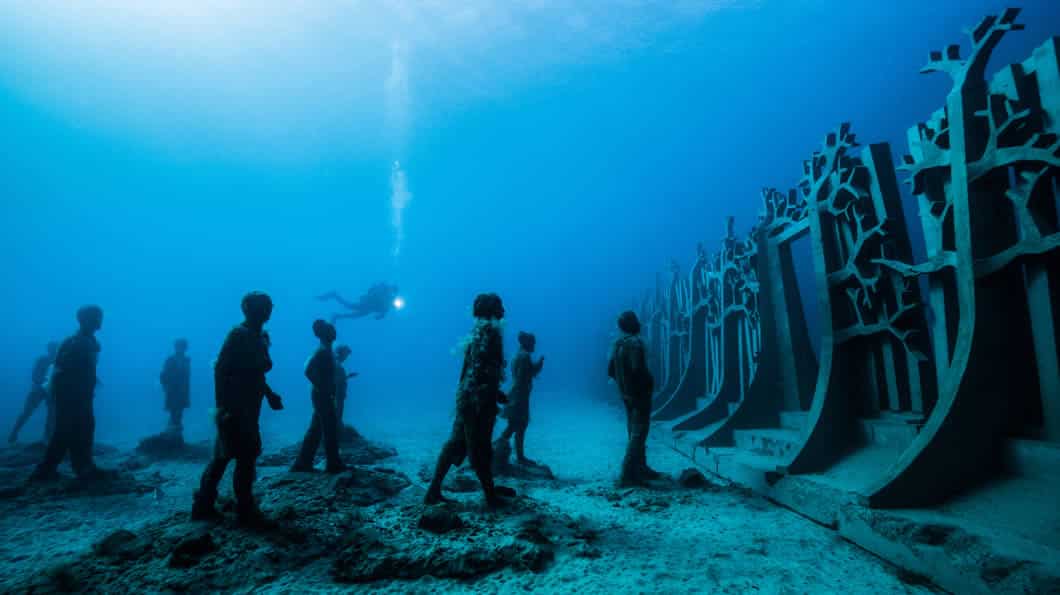 The museum consists of sculptures plunged 12 m deep . In addition to the sculptures, fish and other marine animals mingle with the decor to offer you a breathtaking spectacle.
As for the visit itself, it is done by diving . You will probably need a wetsuit . In addition, take the time to check the weather before going there: the sky must be clear and the water as clear as possible to better appreciate the experience.
Attractions to discover in Spain Limitezero: from Spain to Portugal by zip line
Imagine taking the plunge, a rope as the only guarantee of survival, alone in the air at 80km/h : heading straight for Portugal from Spain ? Unrealistic? Impossible ? Fake ! It's very real, and it's all happening at Limitezero . It is a zip line installed between Spain and Portugal, respectively Sanlùcar and Alcoutim . 720 meters separate these two regions for 60 seconds of extreme sensations…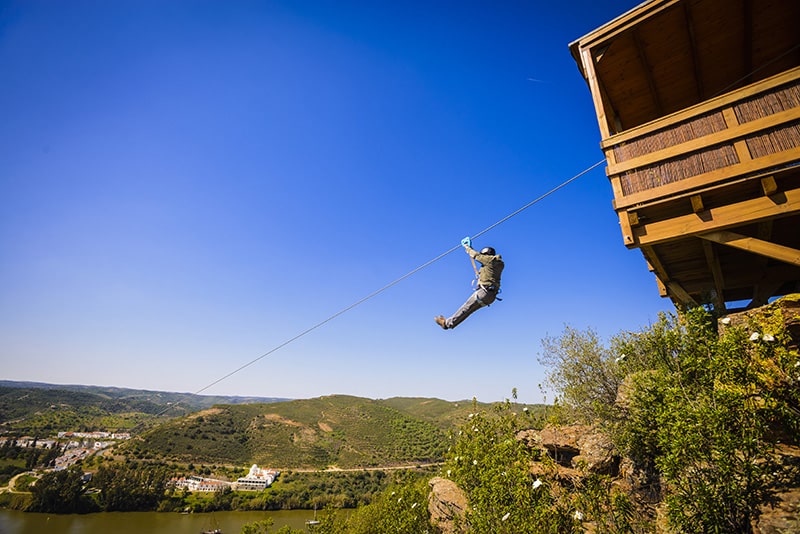 It is the attraction par excellence for the intrepid thirsty for a strong adrenaline rush . You may also just be curious to find out what kind of feeling is behind such an attraction. Don't worry, even in this case, you should be able to throw yourself into the water… or rather the air: the zip line is extremely secure .
More interesting, there is also the view you will be entitled to under this magnificent summer sun. 15 € disbursed, an amazing experience of living. And as for the return, ferries are there, ready to bring you back from Portugal at the earliest. Superbly organized, isn't it?
Attractions to discover in Spain Sobrino de Motin: when antiquity is served to you on a plate
300 years , more than 100,000 days already that the Sobrino de Motin exists and feeds tourists and inhabitants of Calle Cuchilleros, in Madrid . It is almost impossible to quantify the number of visitors who have crossed the threshold of this restaurant just to discover its 300-year-old recipes . As you can imagine, it's not just the recipes that are over 300 years old… the walls, the construction, the photos, everything dates back several centuries.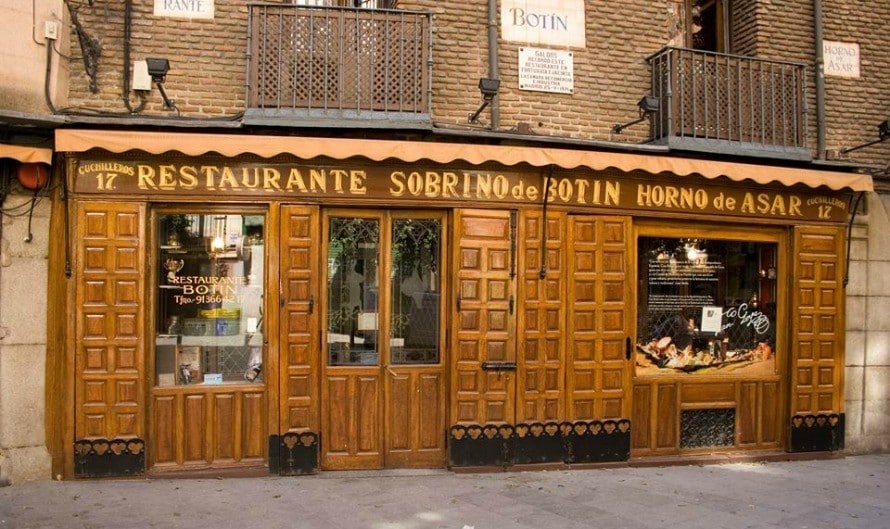 On the menu, we have pork, lamb and many other specialties. Nothing special, you might think… except for the oven in which the food is cooked. It may seem trivial, but the very first lamb to have been cooked in the restaurant was in the same oven. Exactly the same. Suffice to say, it would be very difficult to concoct dishes with the same flavor as those from this oven. I even want to imagine that it could very well be registered with the world heritage of humanity by UNESCO… or exhibited in a museum… so its value cannot be quantified.
For more entertainment, you should perhaps go there in the middle of the night, from 10 p.m. The whole city of Madrid seems to gather there: it's breathtaking! And above all… very understandable.
Attractions to discover in Spain Río Tinto Mine, The "Mars" corner of the Earth
The oldest known mine in the world, supposedly, is in southern Spain , in Huelva more precisely. The decor is a spectacle in itself: hills, cliffs and a red-orange river, all under a sun shining with a thousand lights. It is a masterpiece of nature reminiscent of the atmosphere of the planet Mars, and there is no doubt that you agree with me.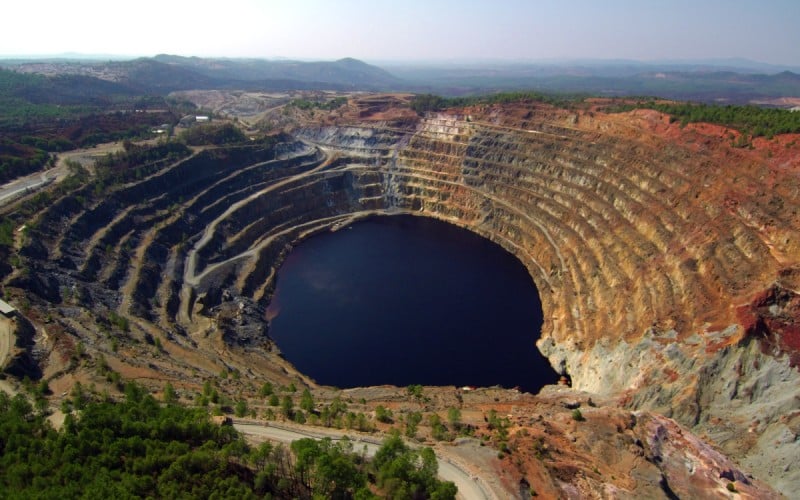 The Rìo Tinto mine is known as the best for all those metals and minerals that have been found there for centuries: gold, iron, copper, and even silver.
To visit the site, a train has been set up: enjoy 22 kilometers of pure beauty with the background noise of the train going full steam ahead. Take out your camera, because there is something to remember. On the way, you can admire the superb flora of the Sierra de Aracena natural park , without forgetting the peaks of Aroche .
Attractions to discover in Spain Restaurante el Diablo: dishes cooked at the Volcano
You have to go to Lanzarote , to the Timanfaya National Park to discover the very mythical " Restaurante el Diablo ". Can you imagine someone cooking your meals on a Volcano? What utensils does he use? What level of skill do you need to not fry anything? You will have to go there to admire for yourself the masterpiece, the marvel therefore it is.
Chicken grilled at the Volcano, anyone? Do you prefer fish? Everything goes through it and is cooked at the right temperature.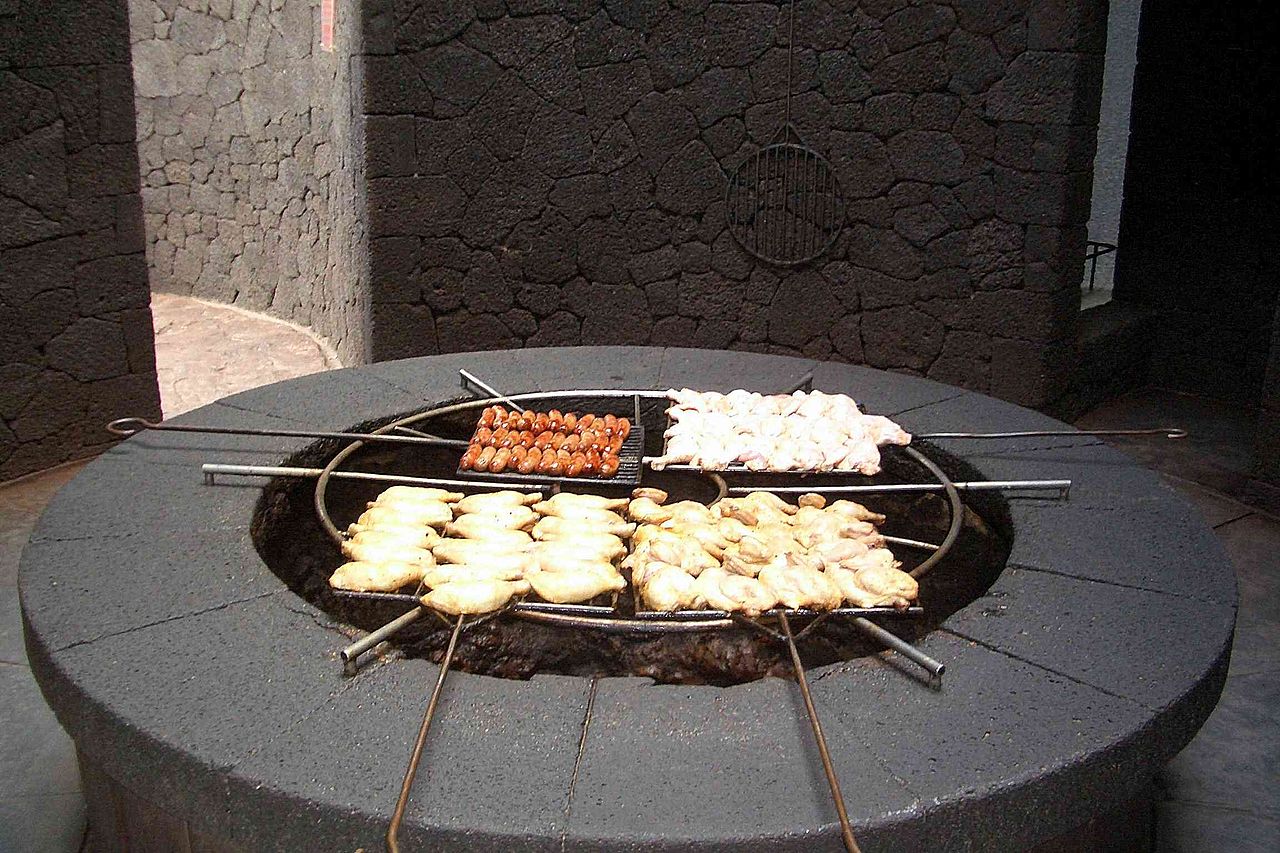 All this, of course, is without mentioning the decor: a surrounding park, the mouth of a volcano, all these pieces of meat to be cooked and cooked… and the smell. It's practically magic! You will nevertheless have to rub yourself against an unusual heat… due to the volcano near the area and the sun which also plays its "melody" in the middle of summer.
Spain has something to amaze and also something to think about. Of all these attractions, which one would make you grab a flight at the first opportunity?