Bali offers tasty traditional cuisine. If you are passionate about travel and food here are 10 traditional dishes to try in Bali. Don't miss this rare opportunity!
1 | Dishes to try in Bali : Chicken betutu
Picture by putritaruno
Betutu is a dish of steamed or roasted chicken or duck, enriched with a mixture of Betutu spices. This highly seasoned and spicy dish is very popular in Bali and Lombok. Betutu's spice blends consist of shallots, garlic, turmeric, ginger, galangal, bancoule, red chillies, shrimp paste and peanuts, all finely ground with a pestle. The mixture is then stir-fried and applied to poultry. The tastes and cooking methods of Betutu are different depending on the regions of Bali.
2 | Dishes to try in Bali : Sate Lilit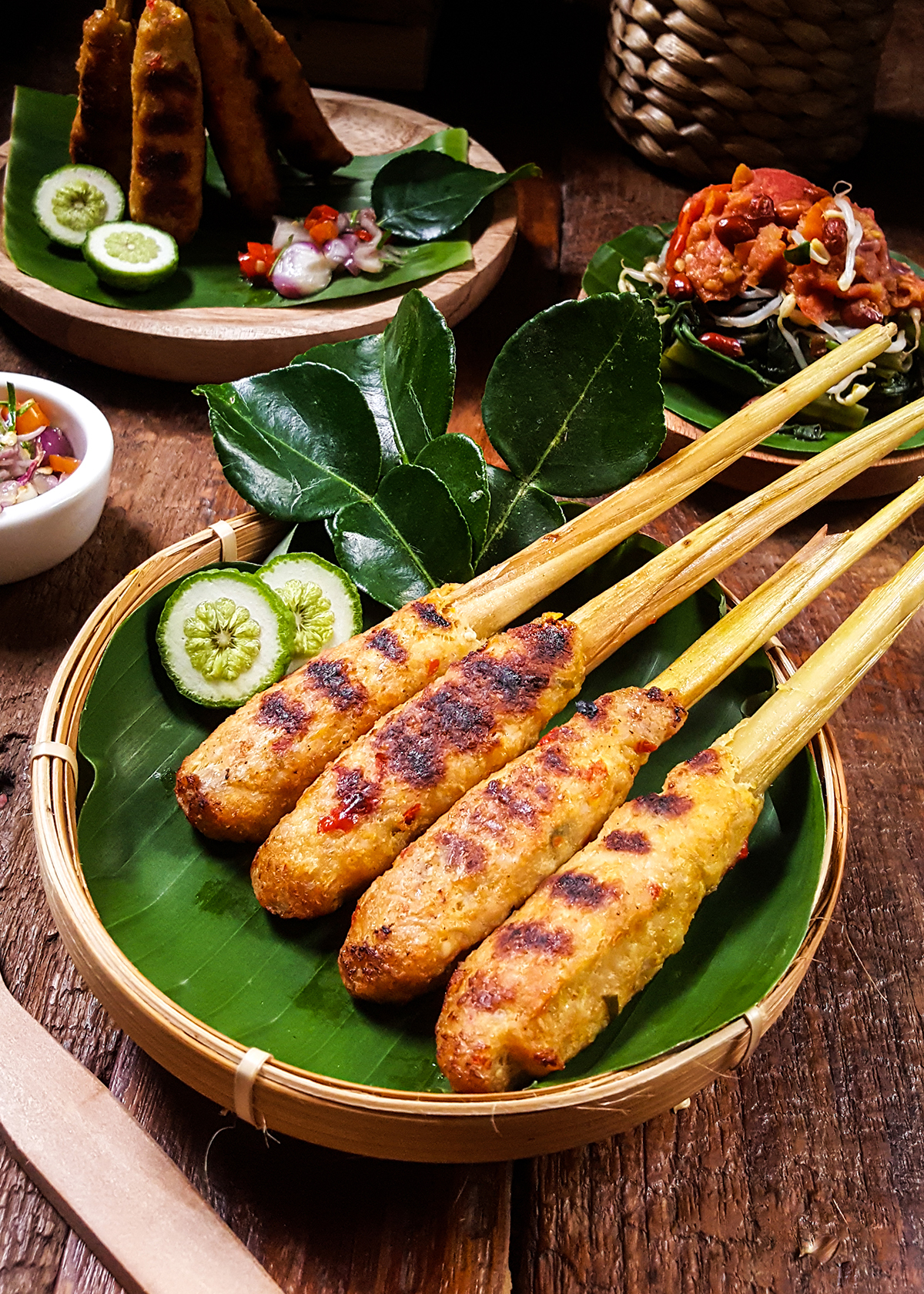 Sate Lilit is a variation of satay in Balinese cuisine. It is made from minced pork, fish, chicken, beef or even turtle meat, which is then mixed with grated coconut, thick coconut milk, lemon juice, shallots and pepper. The spiced minced meat is wrapped around sticks of bamboo, sugar cane or lemongrass, then grilled over charcoal. The term "lilit" means "to wrap", which corresponds to the method of mounting the skewer where the meat surrounds the rod rather than being pierced as for a classic skewer.
3 | Dishes to try in Bali : Pork roll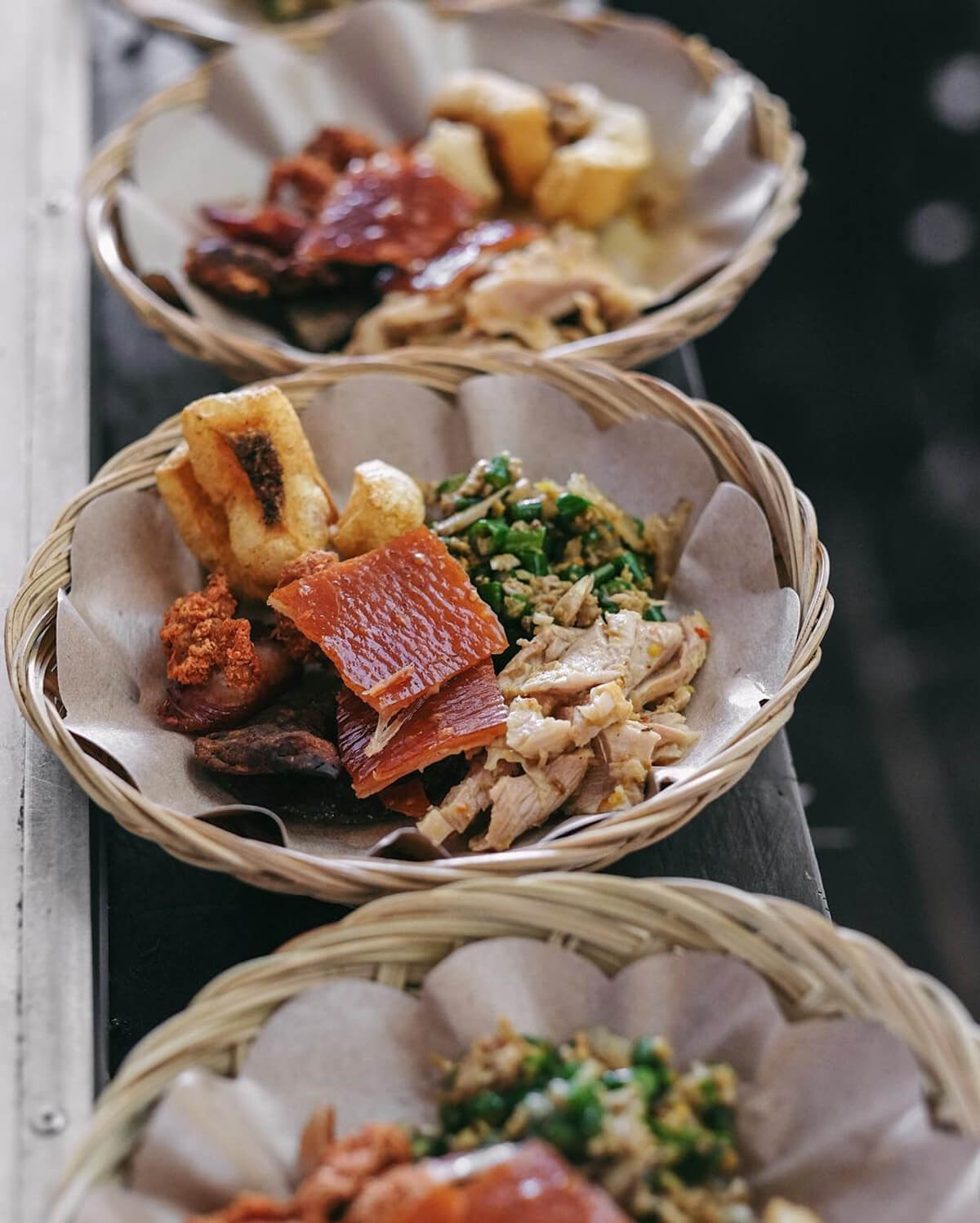 Image by babimoglongbali
Babi guling or Bali roast pig is usually served with lawar rice and steamed. It is one of Bali's most famous dishes. The pig is stuffed and steeped in a spicy concoction, which typically includes turmeric, coriander seeds, lemongrass, black pepper and garlic, and is traditionally roasted. It is found in warungs (small popular restaurants) where locals go for a quick lunch or dinner.
4 | Dishes to try in Bali : Lawar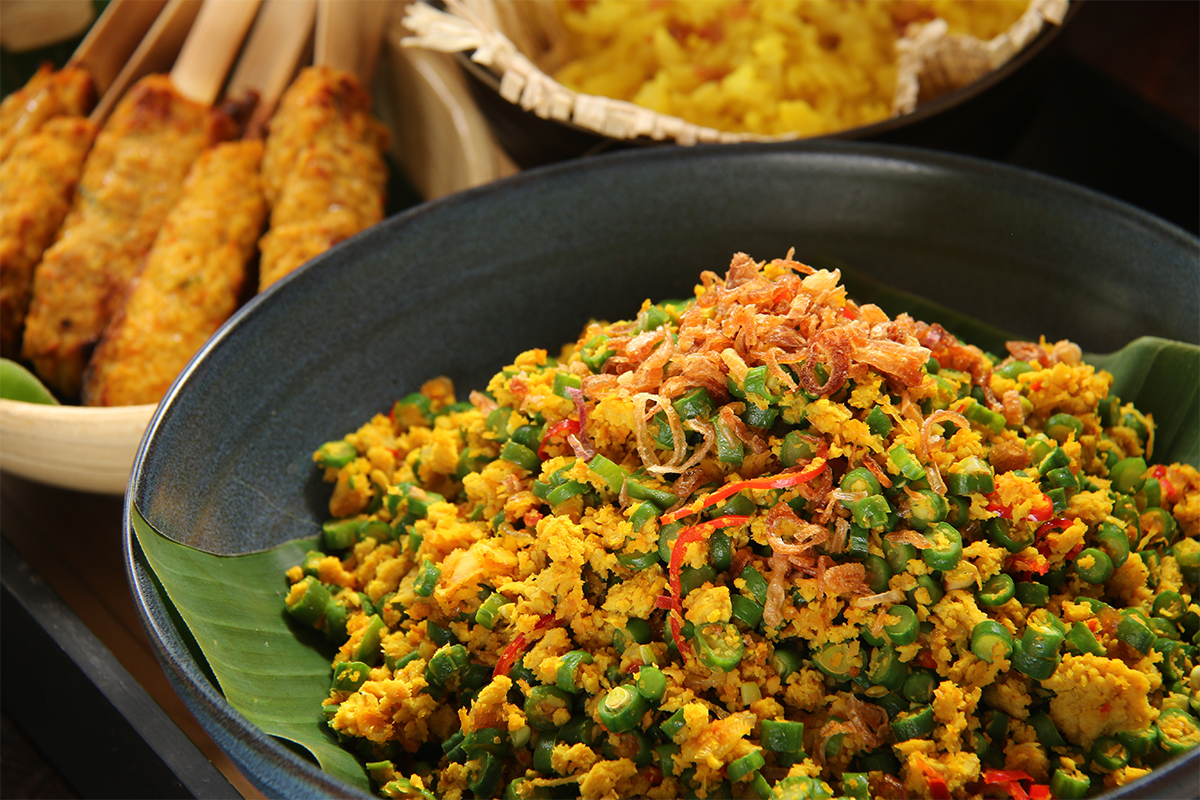 Lawar is a dish consisting of a mixture of vegetables, coconut and minced meat, mixed with herbs and spices. It is commonly found in restaurants and warungs in Bali. Despite its rich mixture of vegetables, lawar is not a vegetarian dish as it is most often mixed with minced meat or even blood.
5 | Dishes to try in Bali : Rojak Bulung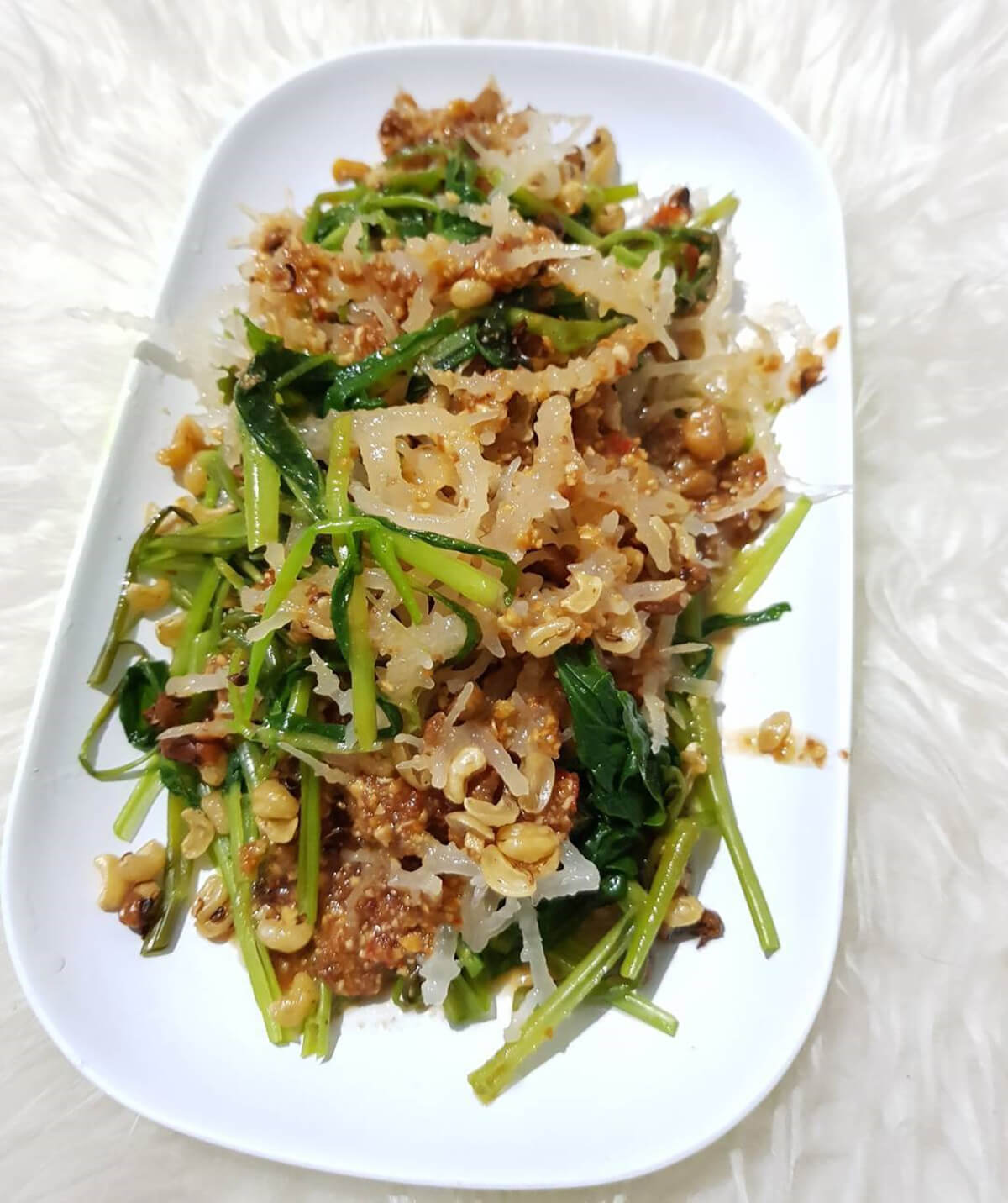 Image by mery_pier
Rujak Bulung (seaweed) is one of the favorite dishes of Balinese people. Finding Rujak Bulung is not complicated as many stalls selling local Balinese cuisine offer it. In addition to its flavors Rujak Bulung is also consumed by the Balinese for its ability to cure nausea, sickness and vomiting.
6 | Dishes to try in Bali : Tum Ayam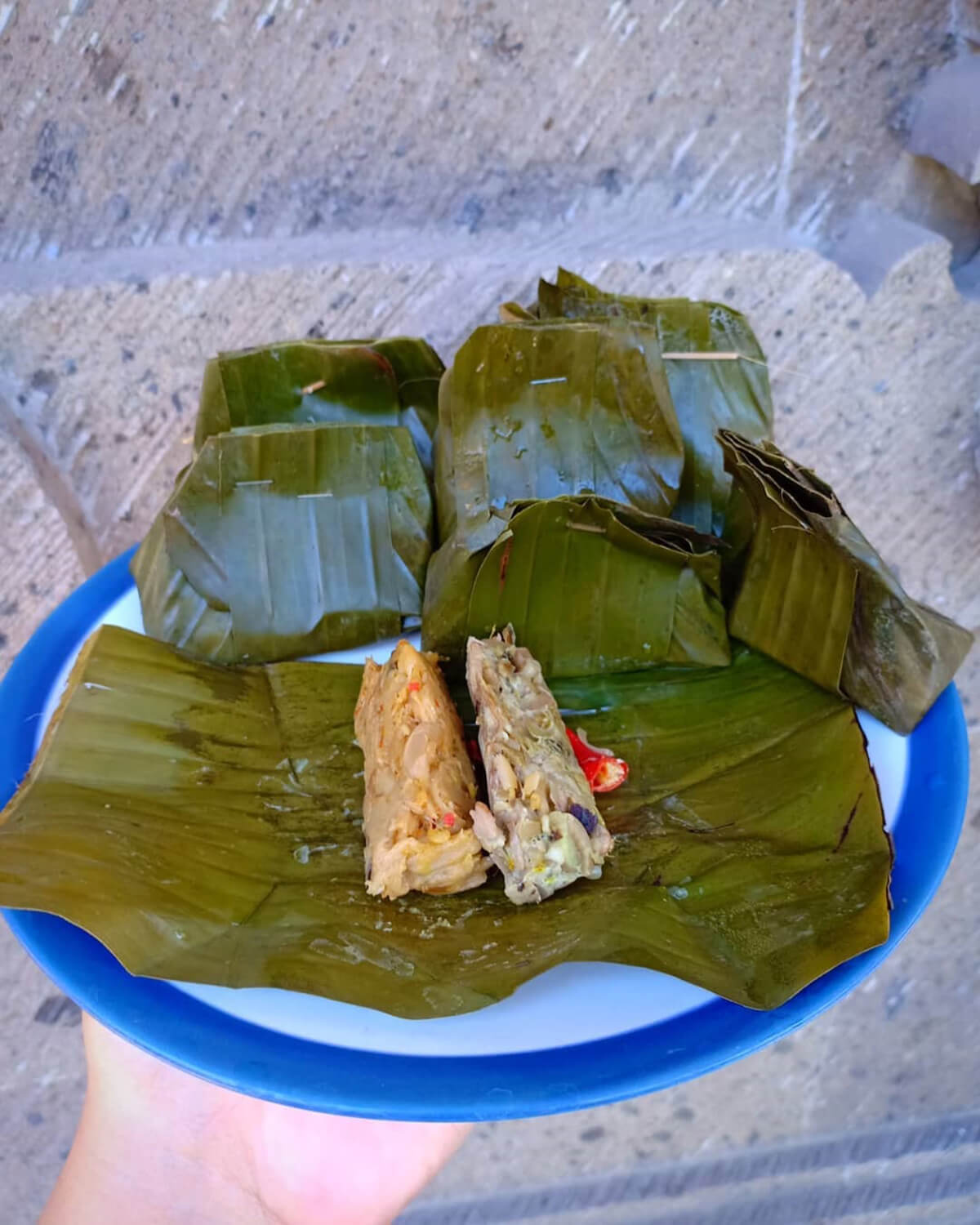 Image by swankitchens
Tum Ayam is another popular Balinese dish cooked using the same methods as Pepes Ikan (steamed fish) and Otak-otak. To prepare this dish, ground chicken is mixed with spices and coconut milk, wrapped in banana leaves and steamed or grilled. This dish consists of mixtures of ground chicken, shallots, garlic, coconut milk, spice paste, chili and pepper.
7 | Dishes to try in Bali : Nasi Tepeng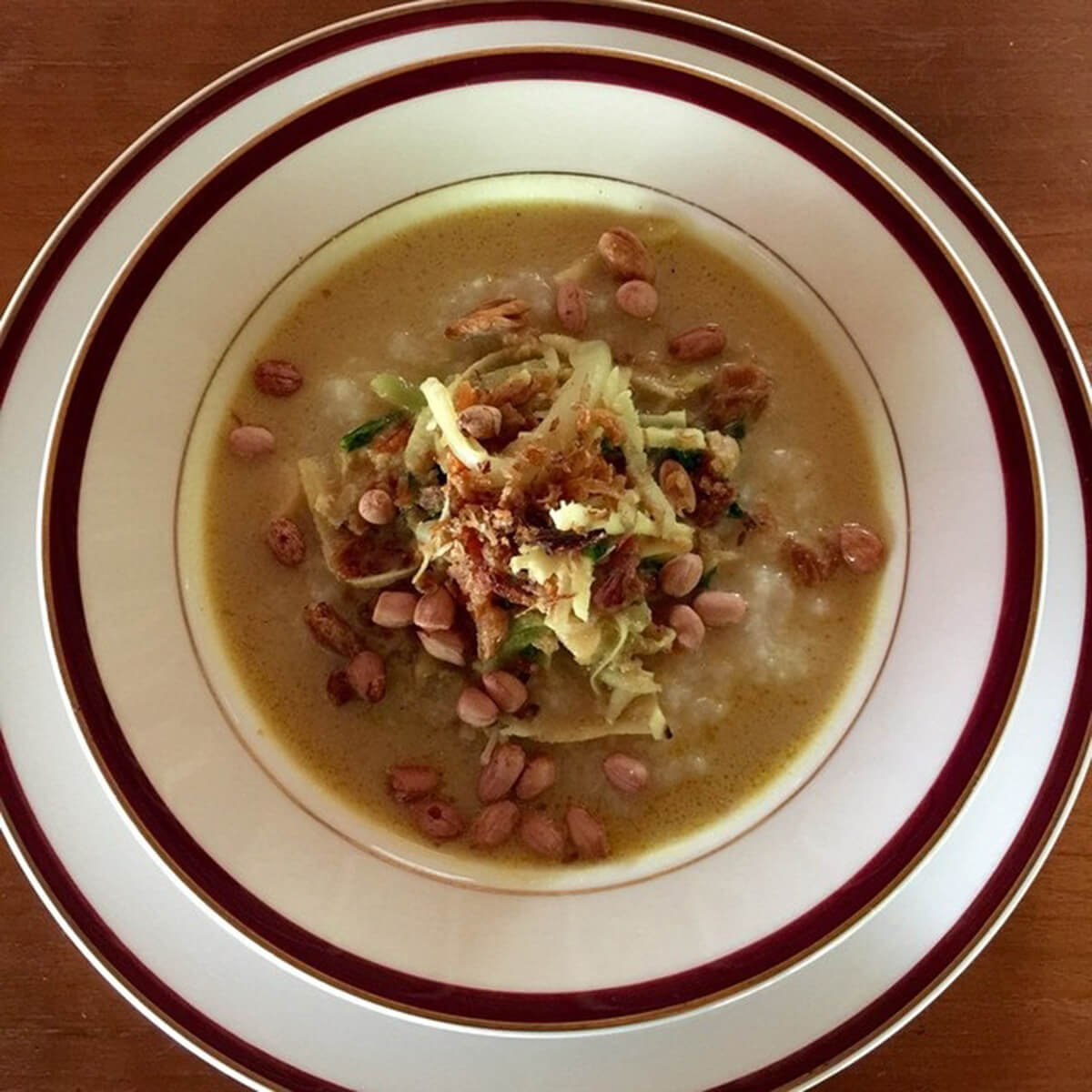 Image by yuko_bali
It is a traditional rice dish originating from Gianyar. A blend of rich spices and peppers give this dish a slightly spicy taste that will appeal to lovers of spicy dishes. Served with sides including long beans, kidney beans, fresh jackfruit, eggplant, moringa leaves and shredded coconut!
8 | Dishes to try in Bali : Cantat type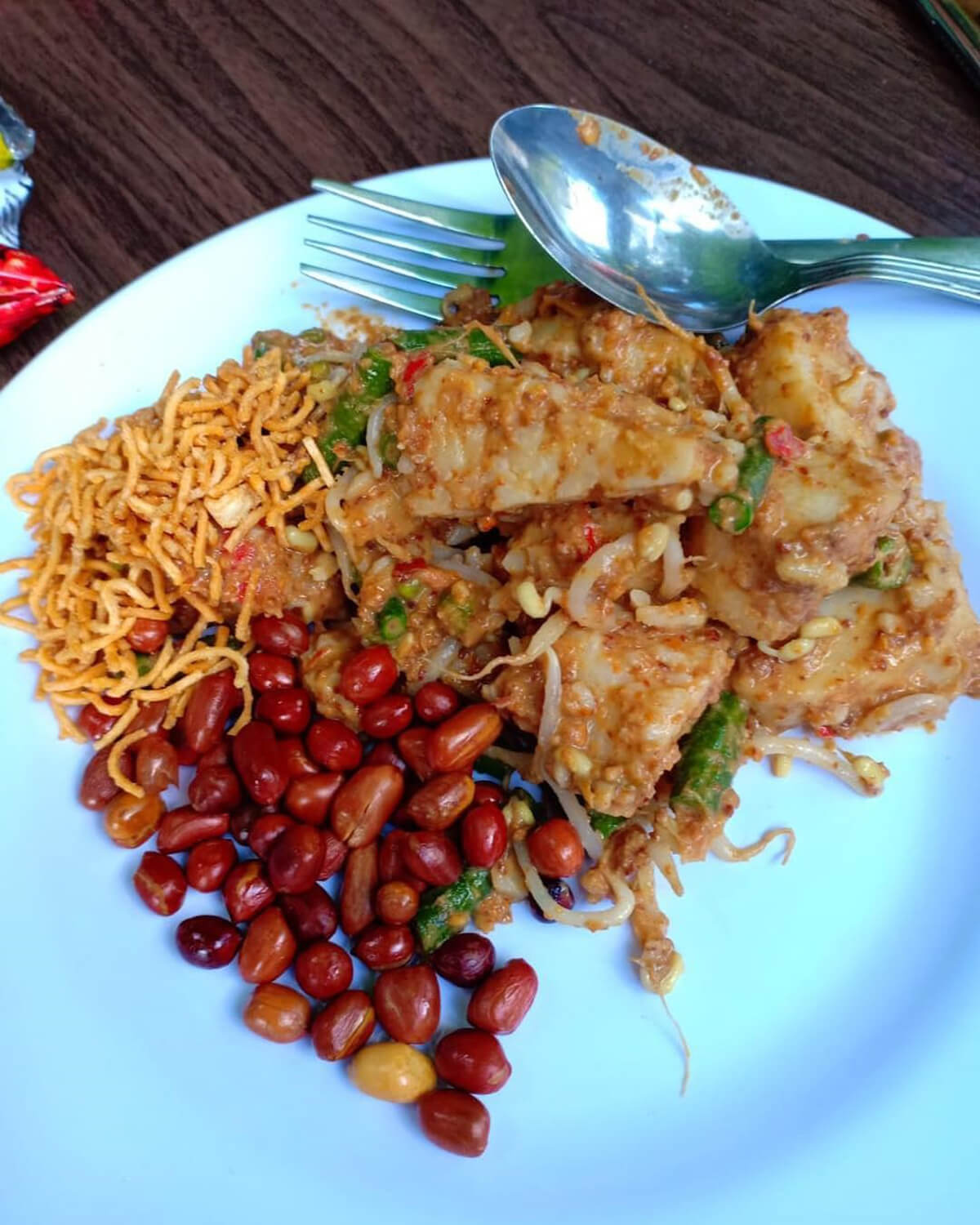 Image by warungluwih2017
Tipat Cantok is a traditional Balinese food that can be found almost everywhere in Bali. It consists of a mixture of steamed vegetables (water lily, long beans and bean sprouts) with a rice cake mixed with a peanut sauce. Sometimes a sweet soy sauce is added on top for a milder variation of the dish. Tipat Cantok can be found on small local Balinese warungs but rarely in larger restaurants.
9 | Dishes to try in Bali : Porridge Engine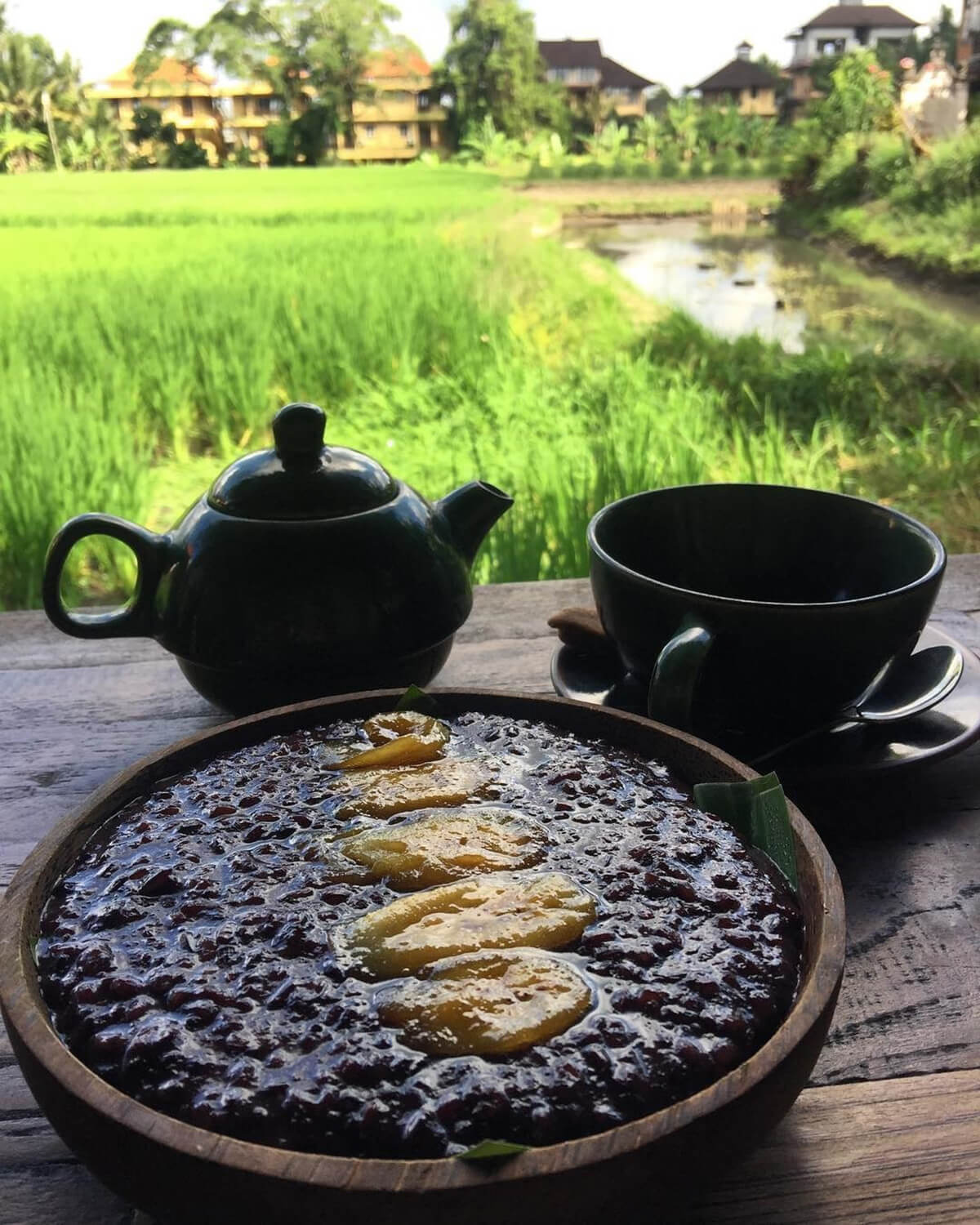 Image by im.carter
Bubur Injin is a Balinese black rice pudding. It is one of the famous Balinese desserts. It is very easy to prepare and delicious. Made from a mixture of black rice and sticky rice, it achieves a creamy consistency and texture. With palm sugar and coconut juice it is a very delicious dessert! The try is the adopt.
10 | Dsihses to try in Bali : Laklak egg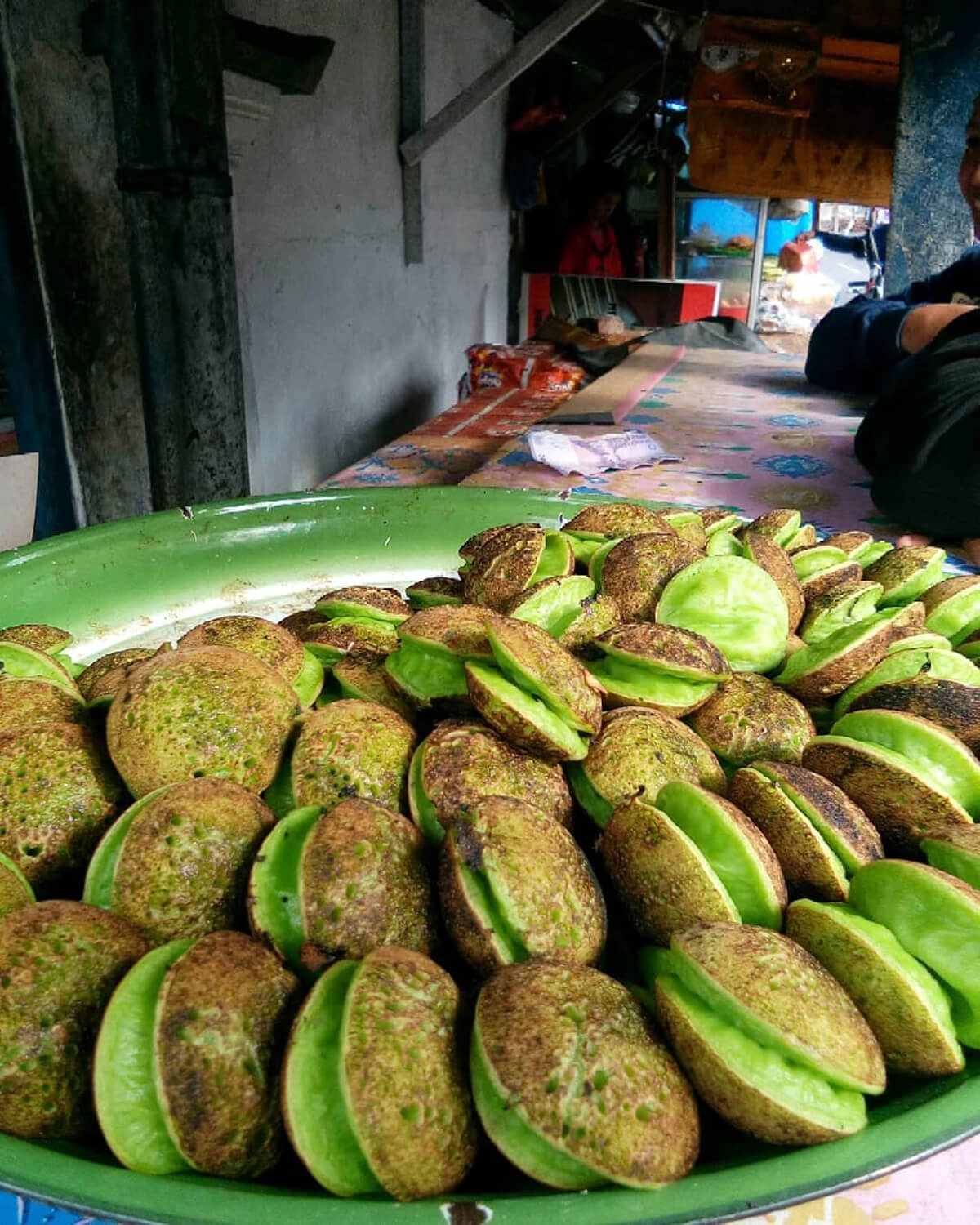 Image by haytien04
Jaje Laklak is a Balinese delicacy made from rice flour. This cake is usually eaten with a cup of coffee, which complements the taste. It has a distinctive green or white color with a perforated surface topped with shredded coconut on top and covered in brown sugar sauce. But sometimes brown sugar is replaced with milk or other flavorings. Some are also served with black sticky rice.

During your stay in the Island of the Gods, be sure to taste these delicacies! Have a good trip and take care of your taste buds!