Dont know any Reasons to Visit Qatar? we will provid you the 10 good reasons to do it this year. So If Qatar is one of the smallest territories in the Persian Gulf, it compensates for this modest size with luxury and adventure. The country harmoniously combines the millennial culture of the Middle East with modern facilities and experiences, for an unforgettable stay.
Whether you prefer to place your trip under the sign of adventure, luxury, beach or sport, Qatar offers you a multitude of opportunities. And as this destination is still at the dawn of its tourist boom, you will be among the first to discover all that it has to offer. Not sure yet if you want to go to Qatar for your next vacation? To finish convincing you, here are the best reasons to give in to temptation, in our opinion.
1-Reasons to Visit Qatar : Always good weather
From the desert to the coast, the sun shines every day in Qatar!
Are you looking for a destination in the sun? Qatar will satisfy you. Indeed, the weather is pleasant almost all year round. Winters are generally very mild with daytime temperatures ranging from 12 to 21°C in January (the coolest month), while summers are very hot and humid, with the thermometer reaching 41.5°C in July (the coldest month). warmest month). And if it rains during your stay, you will have chosen to travel in winter, February being the rainiest month.
Qatar being a destination in the Middle East, you would think that in summer, the heat there is unbearable. In reality, the temperatures are not that different from those of similar beach or desert destinations located between the 25th and 30th parallels north.2
2- Reasons to Visit Qatar : A harmonious blend of tradition and modernity
Qatar honors its long history but looks resolutely to the future.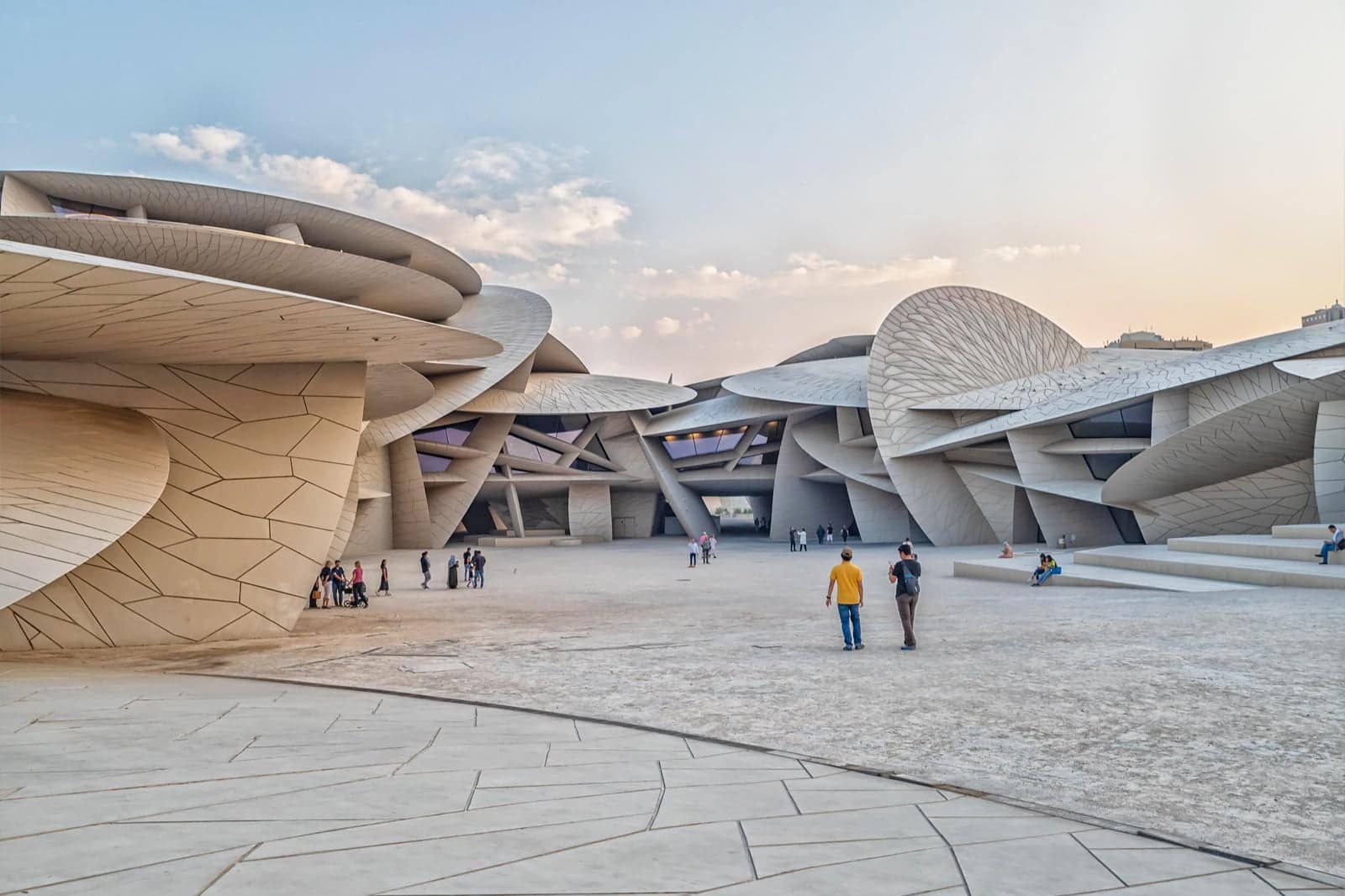 Qatar's rich history is on display almost everywhere, from architecture and museums to markets and UNESCO World Heritage Sites. But the country does not live in the past, as evidenced by the innovative buildings of Doha.
Indeed, this destination is distinguished by a mixture of tradition and modernity that cannot be found anywhere else. Qatar continues its heritage, but offers newcomers and travelers state-of-the-art amenities, hotels and infrastructure where international cultures, cuisines and lifestyles come together.
3
An ideal destination for outdoor adventure
Qatar offers a wide choice of thrilling activities.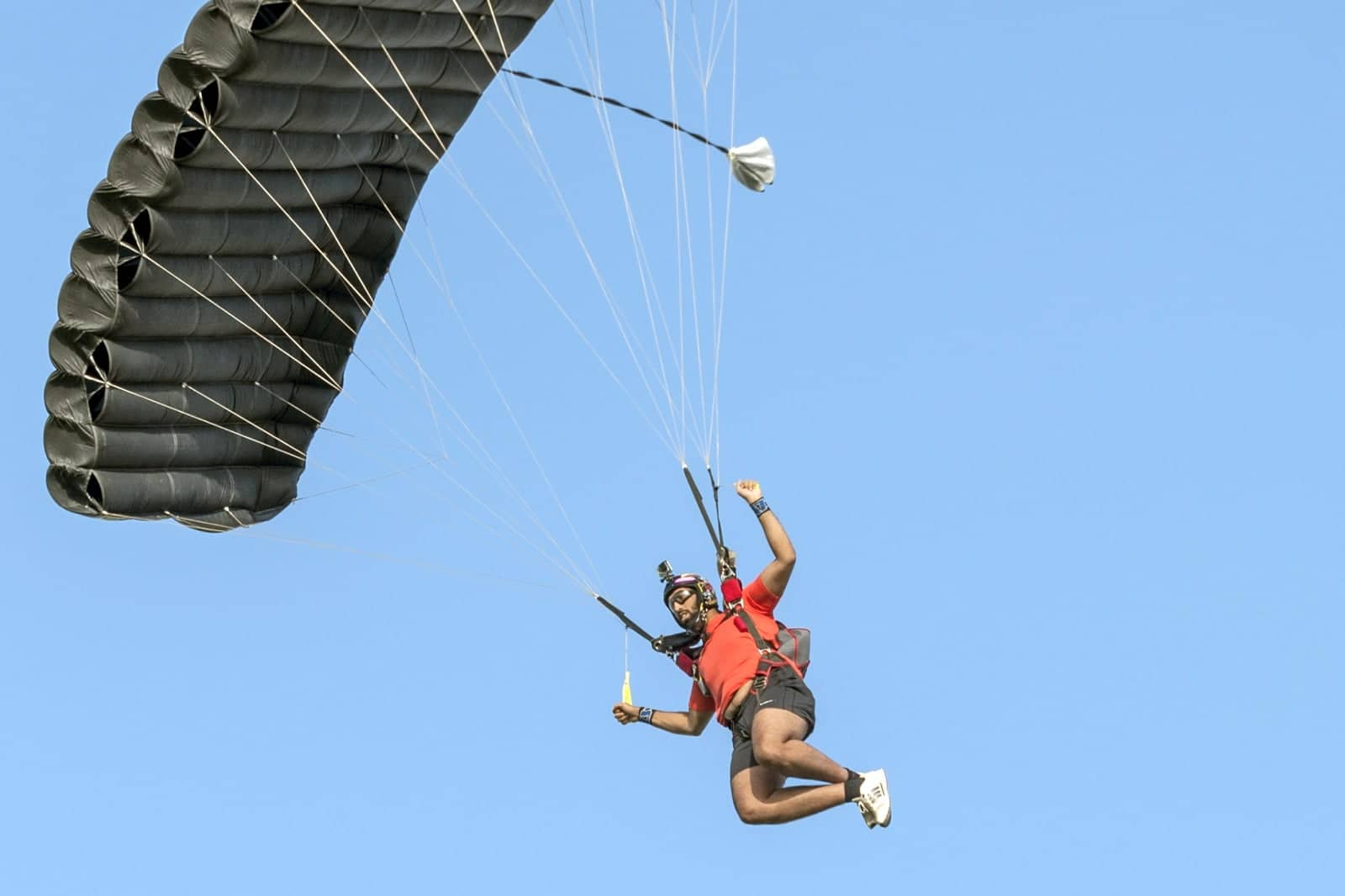 From parachuting over the Persian Gulf to scuba diving in its waters, from dune treks to exploring ancient forts, Qatar is an ideal destination for vacationers looking for adventure. Game drives through sandy stretches are among the country's most popular outdoor experiences. You will be able to ride a quad to tame the Mesaieed desert. Or, for a more traditional epic, swap your quad ride for a camel ride.
Outdoor adventures aren't limited to the dunes, however: you can also kayak in the mangroves of Al Dhakira and kitesurf along the coast.4
A host of extraordinary museums
Discover places as impressive outside as they are inside.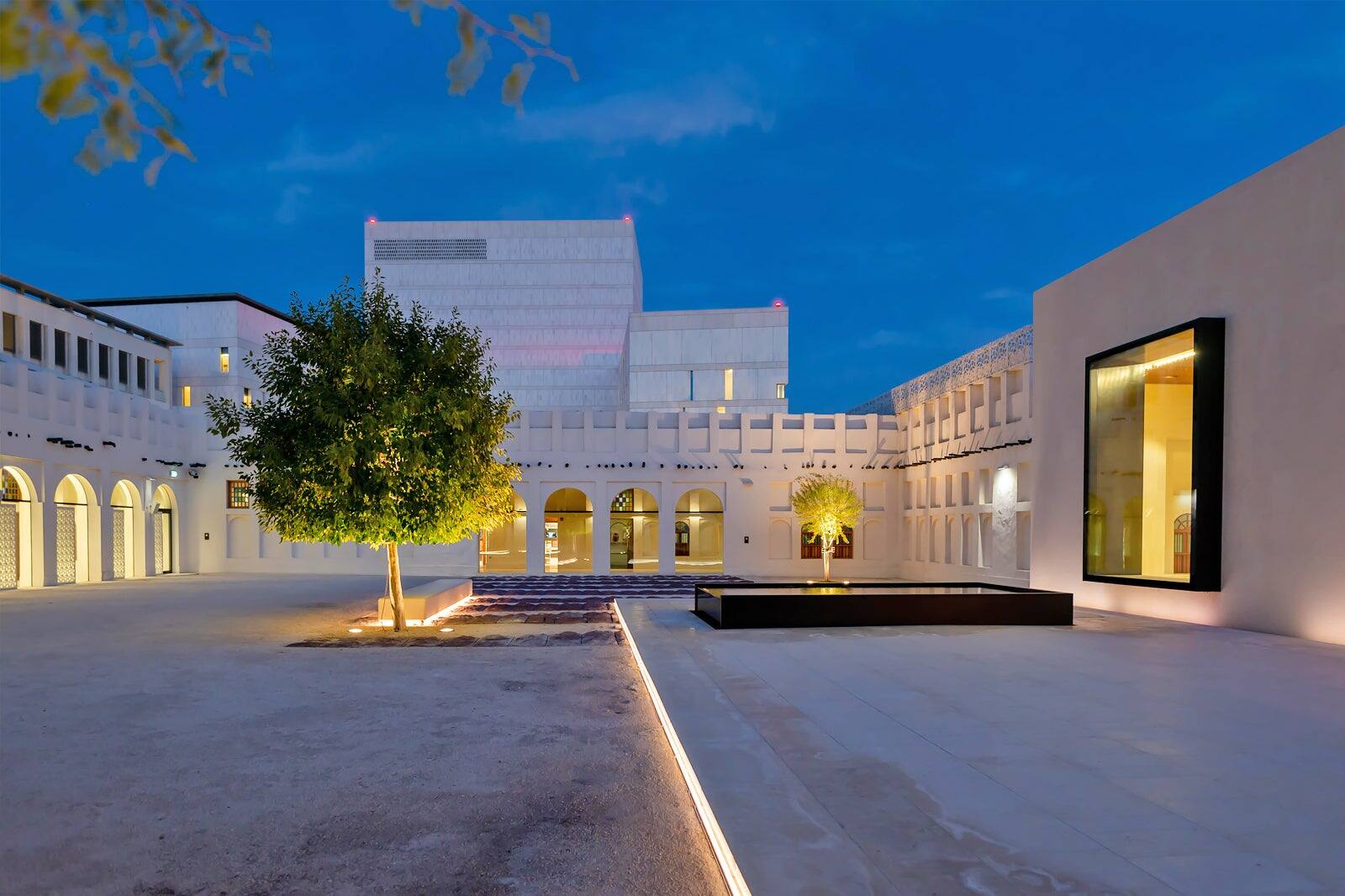 In addition to housing rare artifacts, many of Qatar's museums boast exteriors that are as compelling as the exhibits they house.
Let us cite for example the unmissable National Museum of Qatar, with its air of sand rose, or the ALRIWAQ museum and art gallery. It was originally a temporary structure, but the decor was so popular that the place became a permanent exhibition space. Designed by an award-winning architect, the Museum of Islamic Art is clad in limestone facing that reflects sunlight, while the Sheikh Faisal Museum occupies a perfectly preserved historic fort.5
A wide range of shopping locations
From markets to malls, vendors abound in Qatar.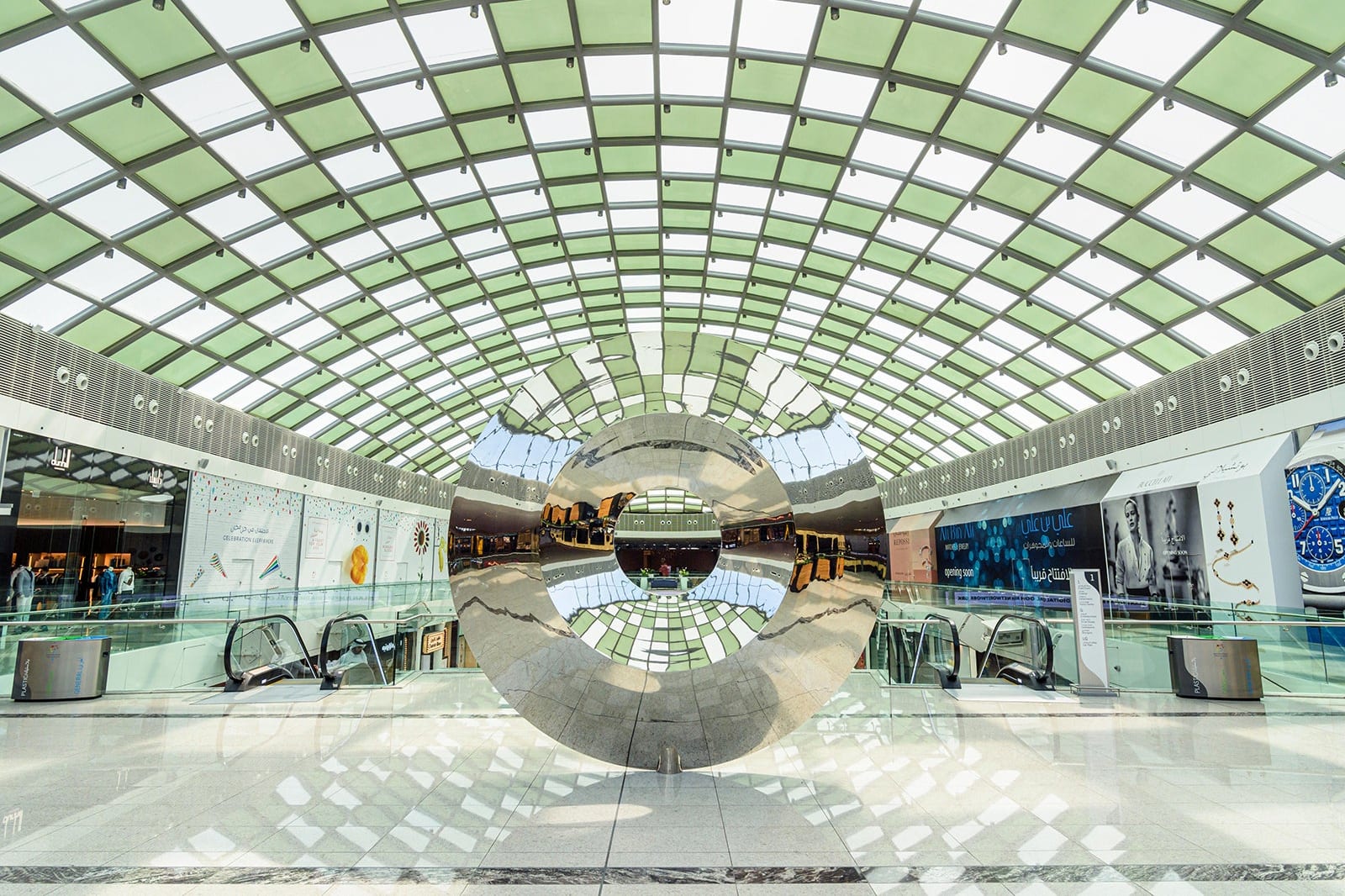 Qatar offers its inhabitants and visitors a wide variety of shops, especially in Doha where luxurious shopping malls bring together some of the most renowned brands in the world of fashion. It is thus possible to spend an entire day licking the windows of the Mall of Qatar, whose hundreds of shops share nearly 500,000 m² of sales and entertainment space.
The souks deliver a more traditional experience. You will discover authentic Doha with locally made handicrafts, such as kitchen utensils, pashmina shawls, sweet spices and woven baskets. Visiting a souk is like a treasure hunt: you never know what you will find there.6
Luxury at a bargain price
If it attracts the privileged, Qatar remains accessible to small budgets.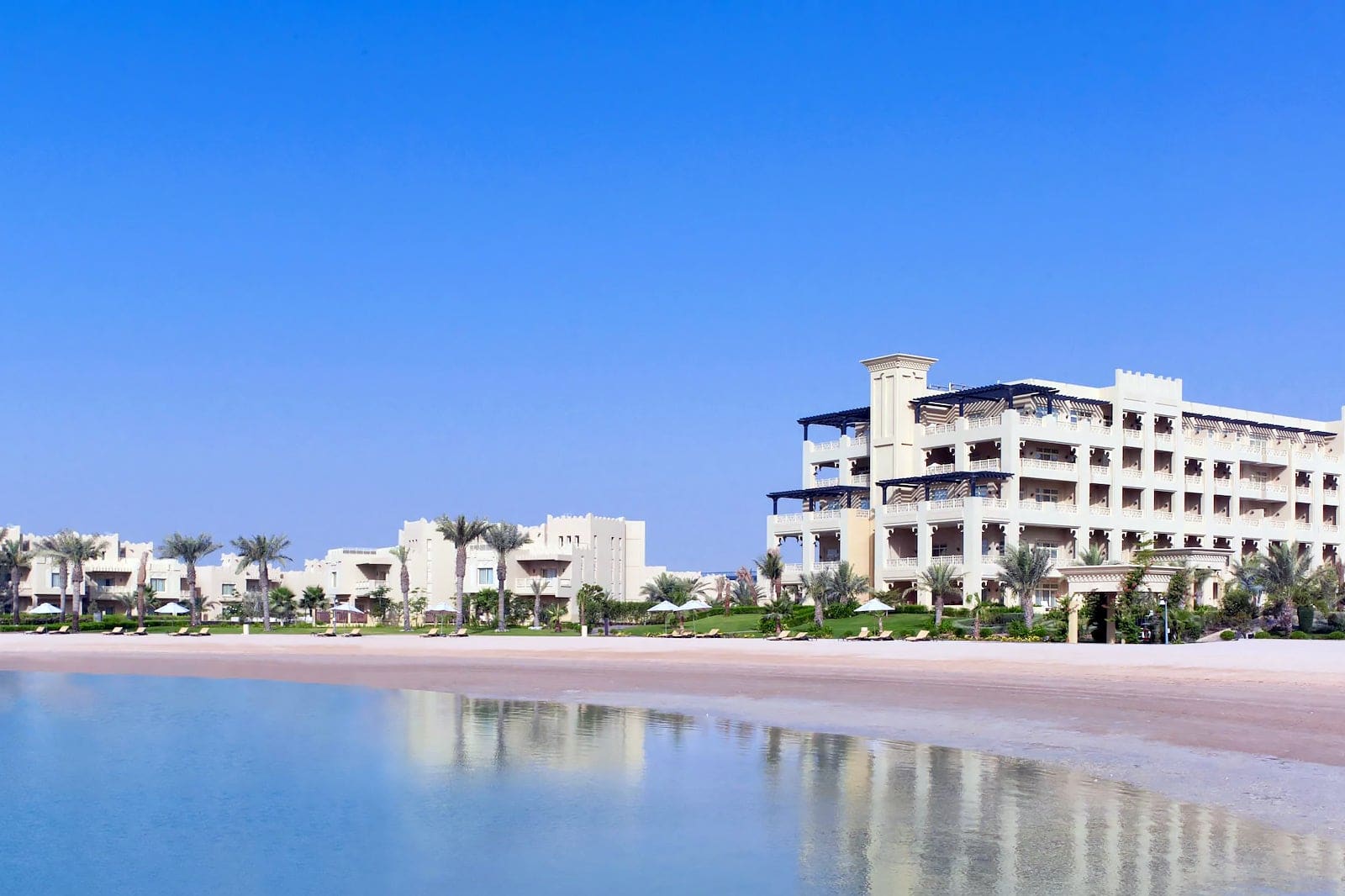 Just because Qatar is home to upscale hotels, boutiques and restaurants doesn't mean it's out of reach for those traveling on a budget, or even that they can't afford to this top-of-the-range offer. In fact, in Qatar, it is possible to find luxurious stays at very attractive prices.
You can, for example, drop your bags in 5-star hotels in Doha such as the InterContinental Doha The City , the Grand Hyatt Doha and the Mandarin Oriental Doha for less than 1,500 riyals per night, a price that can even go down to at 500 riyals in low season.7
An ever-evolving culinary scene
Visitors and expats influence Qatar's thriving gastronomy.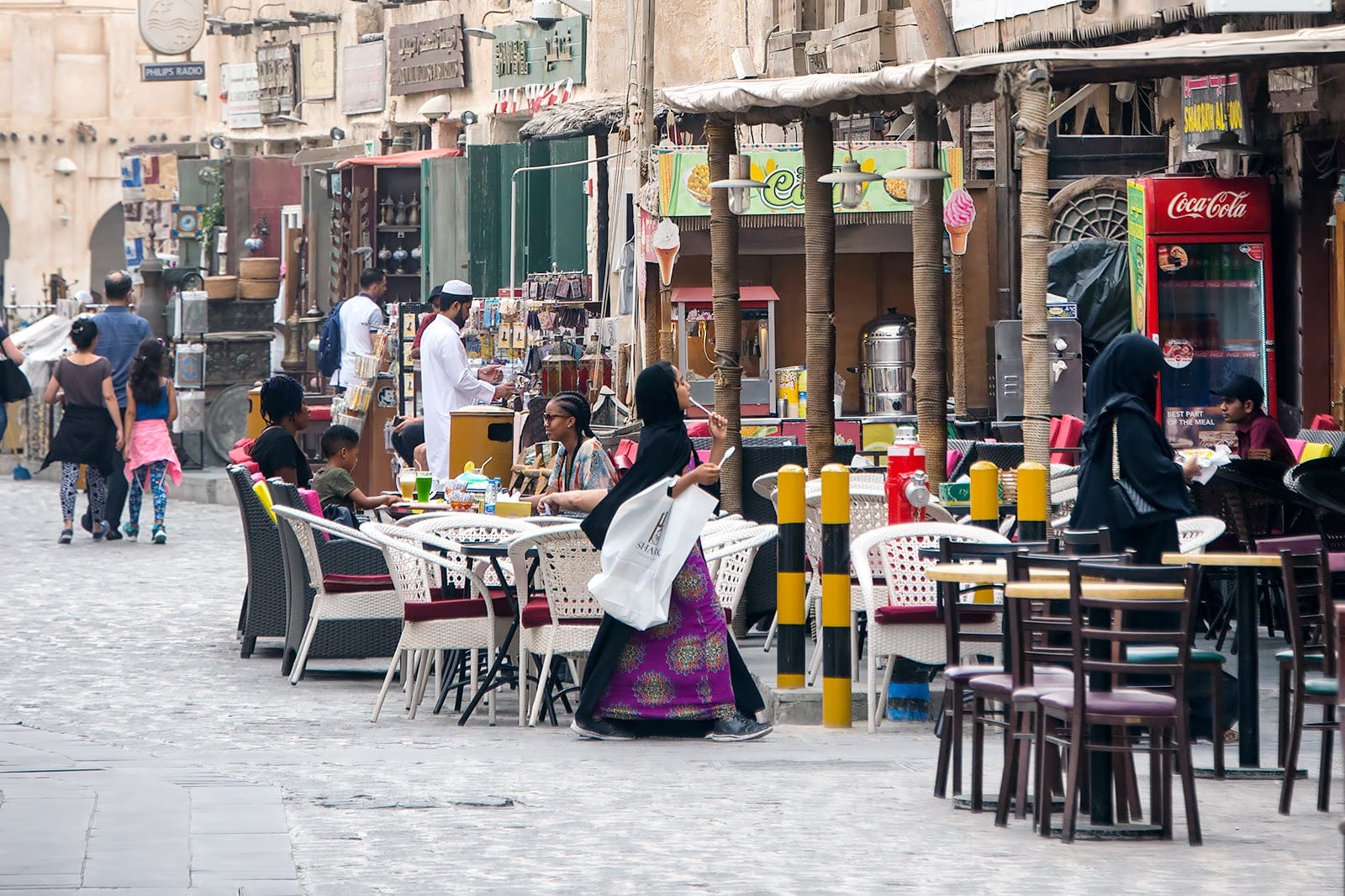 Do you want to eat sushi in the desert, Cantonese rice by the sea or a sandwich while contemplating the Persian Gulf? It's entirely possible. Qatar concentrates almost all the cuisines of the world, thanks to a growing number of establishments that embrace flavors from the four corners of the globe.
Many hotels and tourist resorts have excellent restaurants, but there are also small restaurants that serve delicious local specialties. If you want to taste authentic Qatari cuisine, expect to taste dishes marked by Iranian, Indian and North African influences, in which seafood from the Gulf takes center stage.8
Huge expanses of desert
Qatar's dramatic dunes create a stunning backdrop.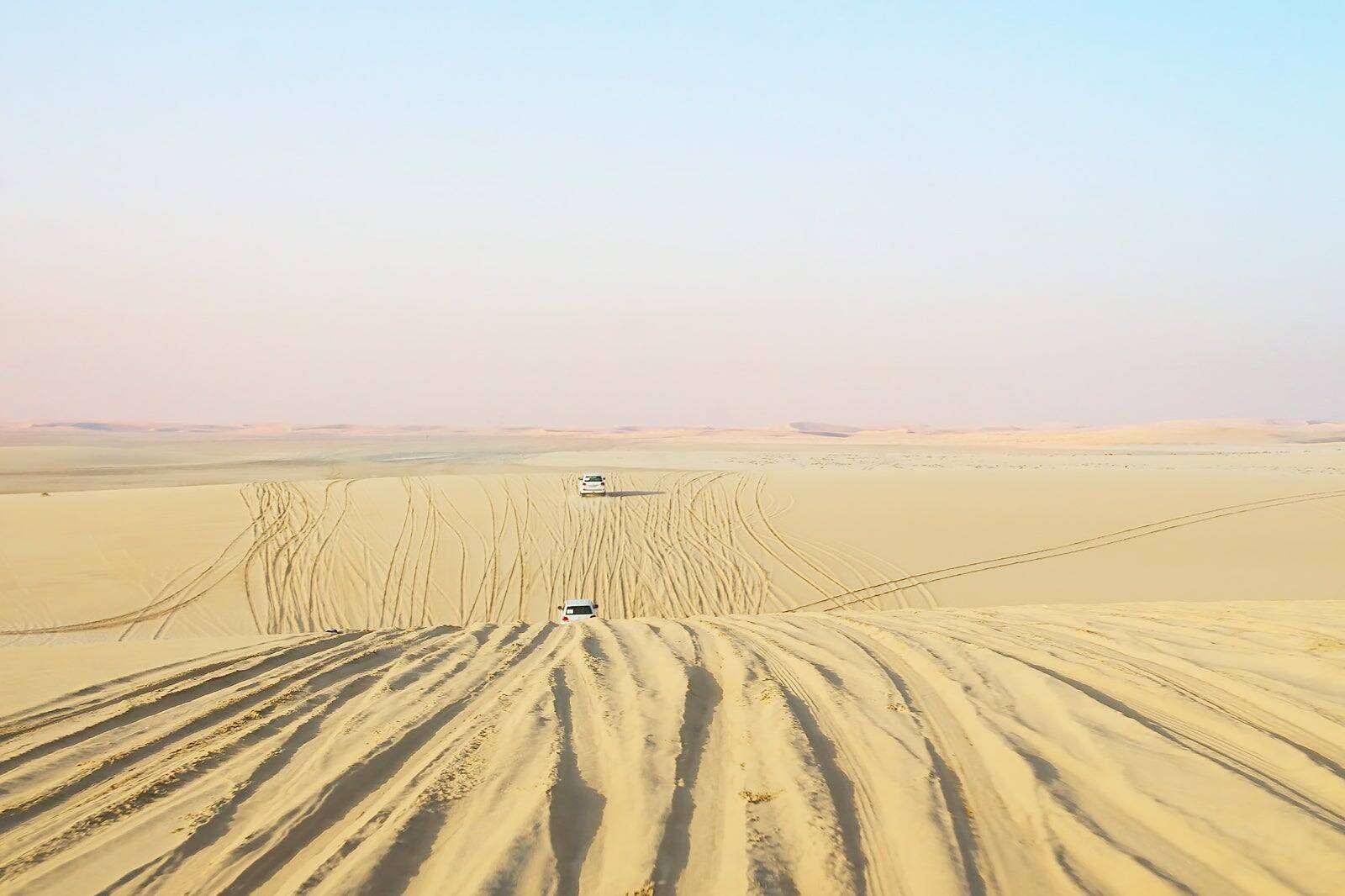 To go on a desert safari or simply have a picnic on top of a dune, you can head to the largest stretch of sand in Qatar, in the southwest of the country. Anyone who visits Qatar for the first time must explore these extraordinary landscapes, because the grandeur of the desert impresses as much as it forces humility.
Depending on the time and the luminosity, the dunes offer a noticeably different spectacle. The deserts of Qatar thus reserve the most beautiful views at sunrise and sunset, but also at night, under a particularly clear sky.9
A still unknown gem
Avoid the FOMO syndrome, discover Qatar before the crowds!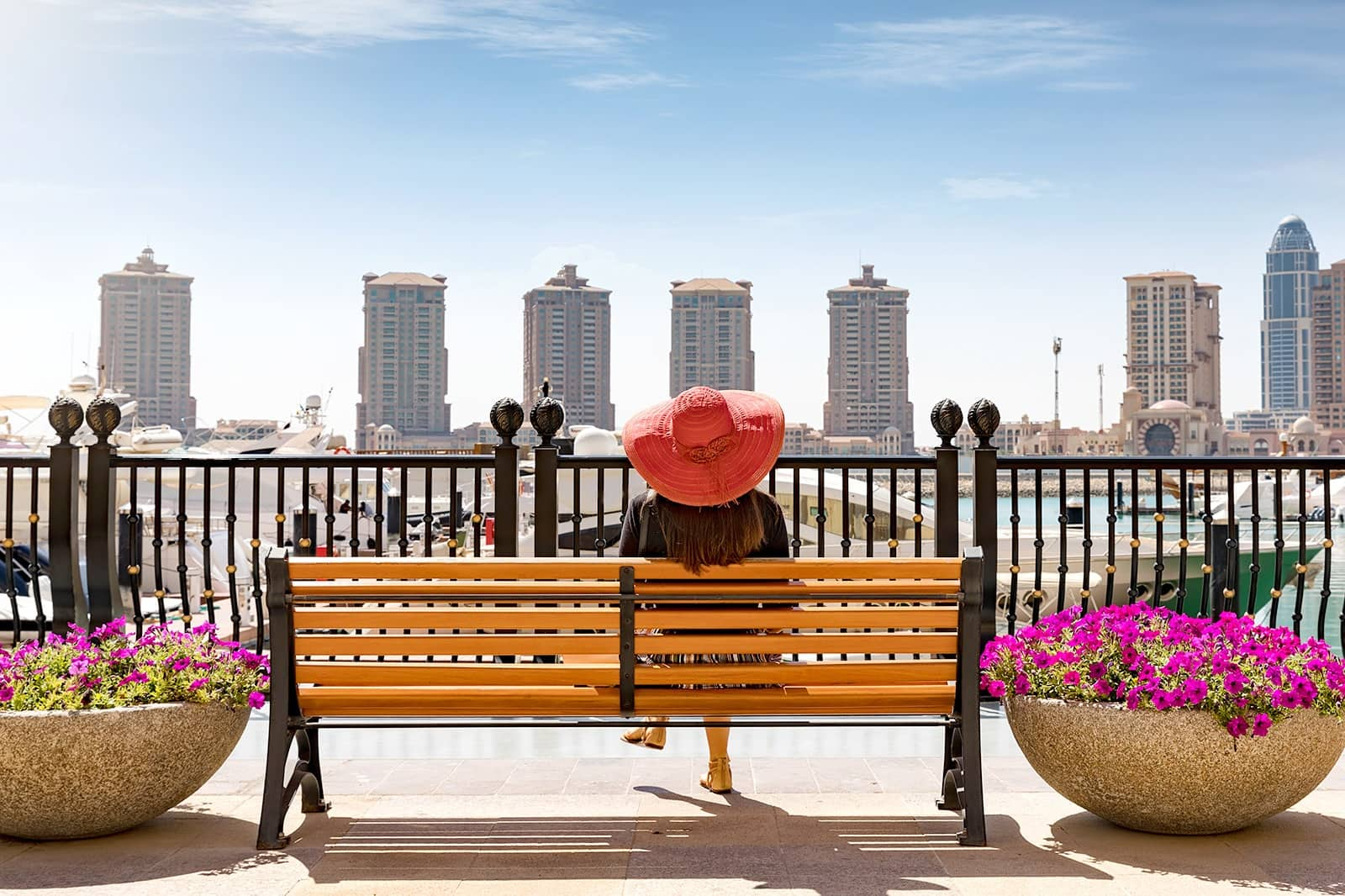 Despite abundant supply, Qatar remains spared from mass tourism. But that is about to change, as the country will soon be in the spotlight with the 2022 FIFA World Cup. So better be one of the first to discover this hidden gem and start planning your trip to Qatar right away.
However, it would be wrong to think that this destination still preserved from the hordes of tourists lacks anything. Qatar has impressive infrastructure ready to accommodate the most discerning travelers. Good accessibility, an excellent road network and a modern metro system make it easy to reach the country and its tourist sites.10
FIFA World Cup 2022
All eyes will be on Qatar in 2022.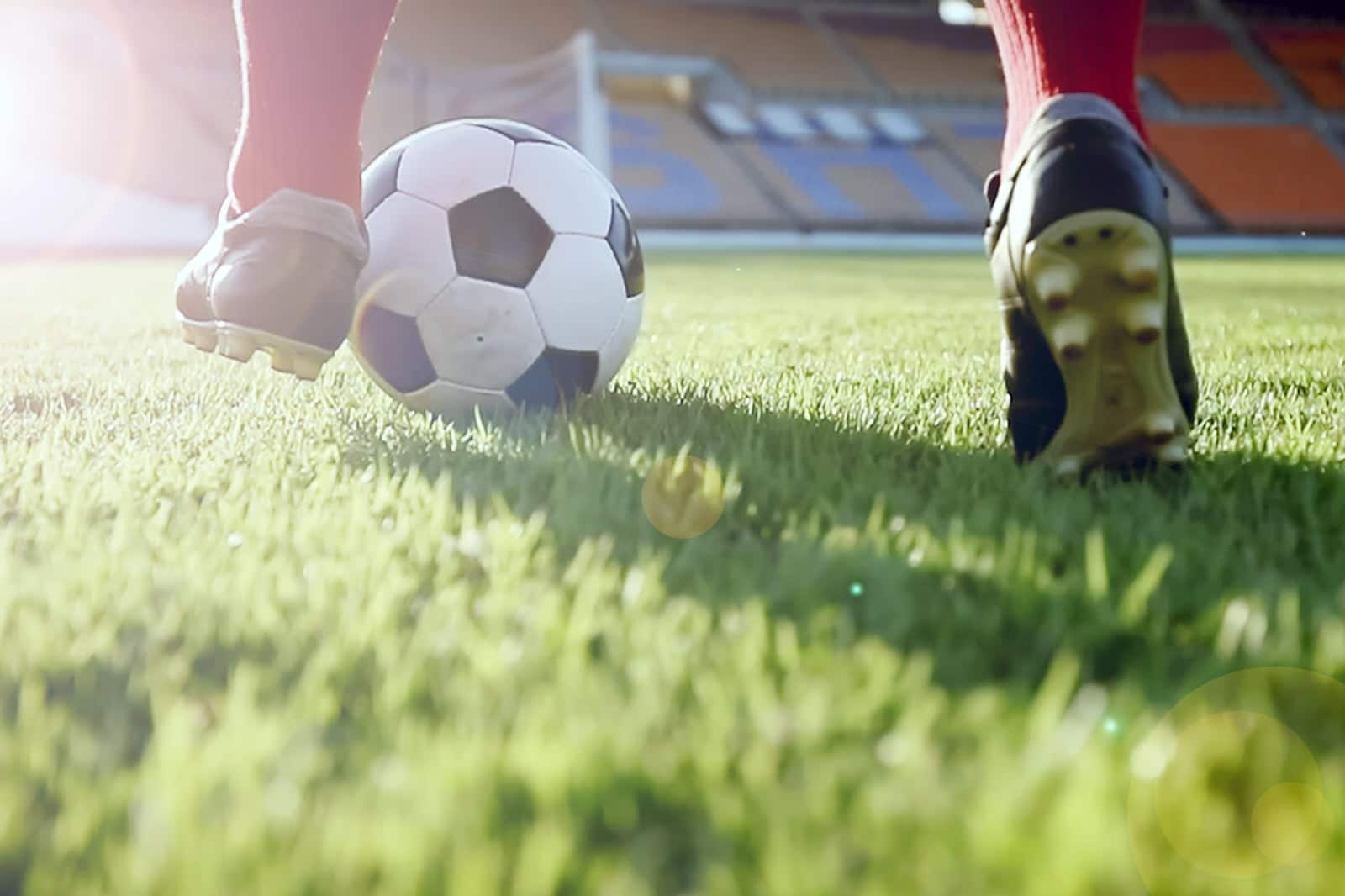 2022 may seem far away, but that fateful date is fast approaching. If you want to attend the next FIFA World Cup, you need to get there now. For the first time, this international event will be held in a Muslim-majority country and will take place from late November to mid-December, to guarantee mild temperatures for players and spectators alike.
Qatar is in the midst of preparations, building a large number of zero-waste and eco-friendly venues, also designed to reflect its history and culture. These sites are scattered throughout the eastern part of the country, particularly in Doha, Al Khor, Lusail, Al Wakrah and Al Rayyan. Football fans will be able to explore several stadiums and, therefore, several destinations in Qatar and the surrounding countries.